See, Hear, Watch
See images, hear audio, and watch a few of the videos featured in the exhibition.
---
Images
See some of the documentary photographs and compelling visual art that are included in the exhibition.
---
Audio
I'm Invisible
Hear the moving words of a local trafficking survivor once held as a slave at a Los Angeles elder-care facility. Part of the audio work "I'm Invisible: Surviving Slavery in 21st-Century Los Angeles," the segment is drawn from interviews conducted with members of the L.A.–based Coalition to Abolish Slavery and Trafficking and featured on listening stations in the exhibition. Produced by Ben Rubin. Recorded by StoryCorps.
Loading the audio player ...
Amplify
Listen to an excerpt from the sound installation Amplify, by Ben Rubin, a commissioned work that weaves the voices of women and girls of Rwanda as they sing of love, loss, family, redemption, and celebration. In this clip, a teacher at the National Institutes of Rwanda sings a traditional lullaby. The lyrics are translated as follows:

Listen carefully, my children. I gave my love to you. Promise me, all of you, wherever you will go, let it be your light, days and nights. May nothing scare you. Have no fear.

Celebrate together, knowing well that this is your time. If people chase you away or ignore you, keep going! I will not leave you alone. I will stay with you. I will take care of what troubles you. I will provide for you. When you go to them, do not be afraid. The spirit that torments you—I will kick it out, overthrow it, and shame it. Don't be afraid.
Loading the audio player ...


Nicholas D. Kristof: Half the Sky
Hear an excerpt of the inspiring talk delivered by Nicholas D. Kristof on opening night of the exhibition at the Skirball.
Loading the audio player ...
---
Videos
Check out video clips included in the exhibition.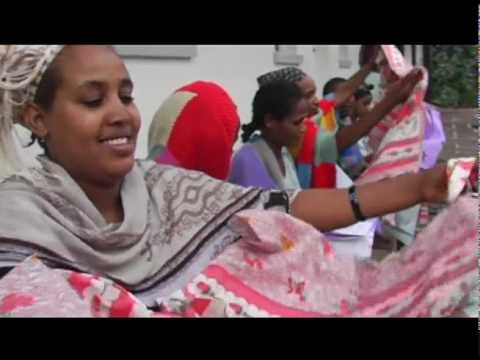 A Walk to Beautiful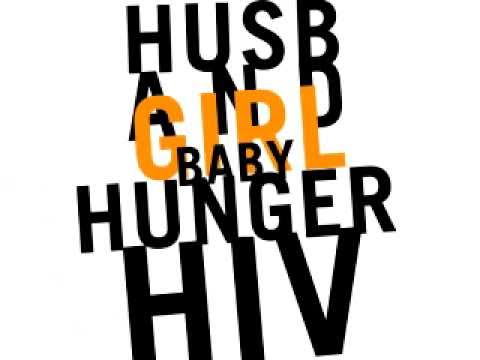 The Girl Effect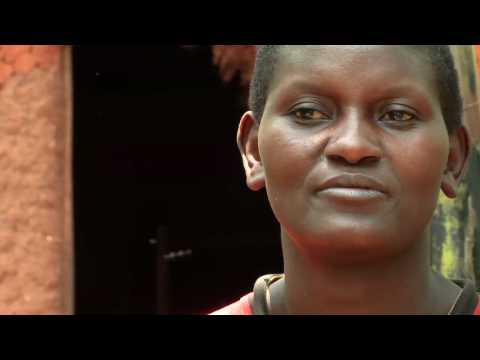 Goretti Nyabenda- I am Powerful
Learn more about
A Walk to Beautiful on DVD.