Skirball Puppet Festival
A Celebration of Community
Sunday, April 17, 10:00 a.m.–4:00 p.m.
About the Program
Don't miss the Skirball's fifth annual celebration of the art of puppetry, featuring new and classic tales brought to life by a variety of puppets, live music, and art making! This campus-wide, daylong festival showcases some of the most talented puppeteers and artists, working in a range of cultural and artistic styles. A day of imaginative storytelling and innovation is sure to amaze visitors ages 2 to 102. While you're here, create your very own puppet and be a part of the festival finale performed by Noah's Ark storytellers and puppeteers.
---
Featured Performers
Beth Peterson presents a suitcase puppet show about a boy searching for a place to belong.
Animal Cracker Conspiracy performs an innovative show inspired by Leonardo da Vinci's "flying machines" and the eternal quest for flight.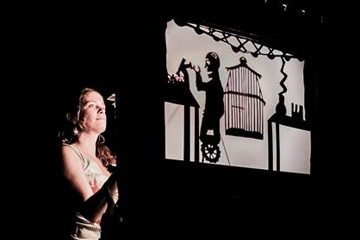 Fratello Marionettes bring to life beloved Mother Goose stories.
Handmade Puppet Dreams presents a curated selection of short films made by puppeteers who explore their craft specifically for the camera.
The Devised Puppetry Project, led by Mark Royston, captivates the audience with an inventive show made almost entirely of newspaper and packing tape.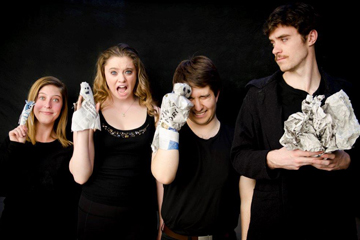 Strings & Things Puppet Theatre uses shadow puppetry to tell a classic tale of a boy and a crocodile on the African savannah.
Robin Walsh tells the story of Stravinsky's ballet Firebird with rod puppets ranging from eight to ten feet tall.
Henson-trained puppeteer Jared Ramirez entertains with a whole cast of puppets.
Coyote Rising enchants festivalgoers with stunningly large puppets.
Leslie K. Gray amazes the audience with a giant hawk named Airbourne and a little ribbon girl named Ciela.
Paul Zaloom wanders the campus with his hound named Hanes.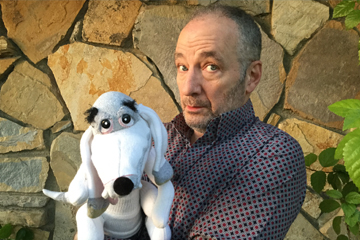 Todd McClain aka "Captain Tall Tale" roams the campus on stilts.
Noah's Ark at the Skirball™ storytellers and the Rogue Artists Ensemble use puppetry, masks, and movement to narrate the Nigerian flood story for the festival finale.
---
Workshops
Become part of Eric Carle's beloved story The Mixed-Up Chameleon by learning the art of shadow puppetry from TJ3 Productions.
Johanna Smith delights young children with tiny puppets, storytelling, and singing.
Led by the Rogue Artists Ensemble, contribute to a communal project that will be used in the festival finale.
Make your very own sea creature puppet to be used in the finale and learn the basics of puppetry with the help of the LA Guild of Puppetry.
Sponsors
THE SKIRBALL PUPPET FESTIVAL IS MADE POSSIBLE IN PART BY GENEROUS SUPPORT FROM: