< Return to main Building a Better World page...
On any given Saturday at the Skirball Cultural Center, one might find forty-plus K–Grade 12 classroom teachers. They might be learning rhythms to teach math, exploring a social justice issue through printmaking, or performing original poems about science concepts. Thanks to the Arts Community Network (ACN), a unique partnership with the Arts Education Branch of the Los Angeles Unified School District (LAUSD), the Skirball is able to welcome teachers to attend Teaching Our World Through The Arts, our innovative arts-based professional development program, free-of-charge.
Under the leadership of Rory Pullens, Executive Director of the Arts in LAUSD, the ACN was created in 2015 with the goal of increasing student and teacher access to the rich and dynamic arts and cultural offerings across Los Angeles. Of the fifty-five arts organizations funded by the ACN, the Skirball is one of six chosen providers of professional development for classroom teachers.
I sat down with Rory Pullens to learn more about the goals of the ACN and the impact arts partners like the Skirball Cultural Center can have for students and teachers.
Interview has been edited for clarity.
Why did you choose the Skirball as an arts partner?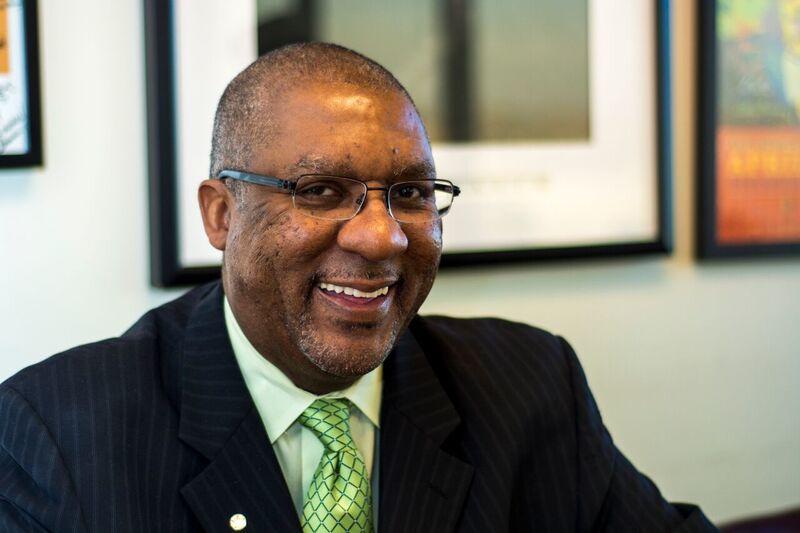 Rory Pullens
We were looking for organizations who were already carrying that mantle of arts ambassadorship and whose brand was so well respected that there would be no question about the quality of the training that our teachers would receive. Additionally, the Skirball's mission is very consistent with the mission of LAUSD, because it is all about equity and providing opportunity for those who may not have had opportunities. Our work revolves around using the arts to build social and emotional capacity, in dealing with restorative justice, and in dealing with the role the arts play in social and civil rights movements. This is where the Skirball lives: using the arts as a vehicle to achieve those objectives is really important. It's more than just art; it's art with a cause. Art for a reason.
Why is professional development for LAUSD teachers such an integral part of the ACN?
We were trying to remove barriers with these partnerships. It exposes our teachers and our schools to organizations and institutions that they otherwise might not interface with. But once they're there, they see all the other services that these arts organizations provide and think "I need to make sure my school goes on a field trip here." And I think it snowballs.
Students may never know that [their] teacher came up with those strategies because of the professional development classes they took at the Skirball. That's the beauty of how the arts have such a transformative power, because things aren't happening by chance. It really is by a deeper design because institutions took the time to say, "Let's work together and impact our communities." That's what I love.
What story best illustrates the impact of the ACN?
An LAUSD music teacher shared with me how impactful it was for his music students to experience Paul Simon: Words and Music. We hosted a professional development day for our arts teachers, and it was his first introduction to the Skirball Cultural Center. While on a tour he learned about the exhibition and knew he had to bring his students because they were singing Paul Simon's music in class. When he brought his students to see the exhibition, not only did they get into the music, they got into Paul Simon's whole historical timeline and what Simon stood for in terms of different causes. This teacher was so thankful that we had the event at the Skirball because, had we not gone, he never would've known of this opportunity to take his students. It made such a difference for those young people.
Because that teacher was exposed, the next generation gets exposed and makes a difference in their lives, and who knows what happens next. That's what really matters. When we reach that point of every single LAUSD student and teacher being exposed to the arts, and to how to integrate the arts into the work they do, it won't be because LAUSD did this on their own. It will be because LAUSD and all these other partners who had common goals and vision came together as one and said "let's work together to make this happen."

Classroom teachers learn to incorporate movement-based activities into lessons for their students. Photo by Mercie Ghimire.
Visit the Teacher Programs at the Skirball webpage to learn more about our professional development offerings, and stay up to day by following Skirball For Teachers on Facebook! Also learn more about the Arts Education Branch of LAUSD by watching KLCS's Spotlight Arts episodes.
—Megan Nevels, Associate Educator, Teacher Programs