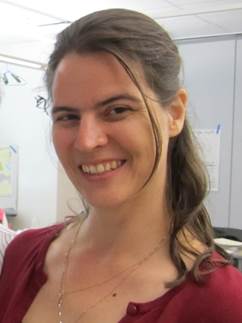 Our favorite part of offering programs like Teaching Our World Through the Arts (TOWTA) is getting to know the incredible educators working in Los Angeles. Recently, in preparation for the Words and Music strand of TOWTA, we spoke with Mary Hendra, the associate program director of Facing History and Ourselves (FHAO), an organization that empowers young people to confront bigotry. FHAO will be presenting The Sounds of Change at the workshop on April 29. Read the interview below.
What excites you about partnering with the Skirball for Teaching Our World Through the Arts?
Facing History and Ourselves puts student voice front and center through a curricular approach which starts by exploring identity and engaging strategies that shift the classroom from a teacher-centered dynamic to a student-centered space. The arts provide a natural and inspiring way for students to develop that voice, and a way to access the voices of individuals from our past. This workshop will be an opportunity to consider music as an instrument for social change. We are excited to bring this curriculum into conversation with the work the Skirball does, exploring multiple modes of artistic expression, and the upcoming exhibition Paul Simon: Words & Music.
What can teachers look forward to working with FHAO?
Facing History and Ourselves helps teachers and students build critical thinking skills through an examination of racism, prejudice, and antisemitism. This study sparks a desire to look beyond oneself and participate in the broader world. Facing History envisions a world shaped by knowledge and compassion, not bigotry and hatred. The next generation can be taught the skills they need to create positive changes in the world before crises occur, not after tragedies take their toll.
Mary Hendra leads the Los Angeles program team for Facing History and Ourselves, conducting workshops, seminars, teacher coaching and in-depth school work.
Be a Featured Educator!
If you would like to be highlighted in this section, send a brief description and/or pictures of your trip to the Skirball and the pre- and post-visit classwork you did with your students. Feel free to brag about the many other ways you stand out as a Skirball educator! Or nominate a fellow educator who you think deserves to be featured in our newsletter. E-mail teacherprograms@skirball.org.