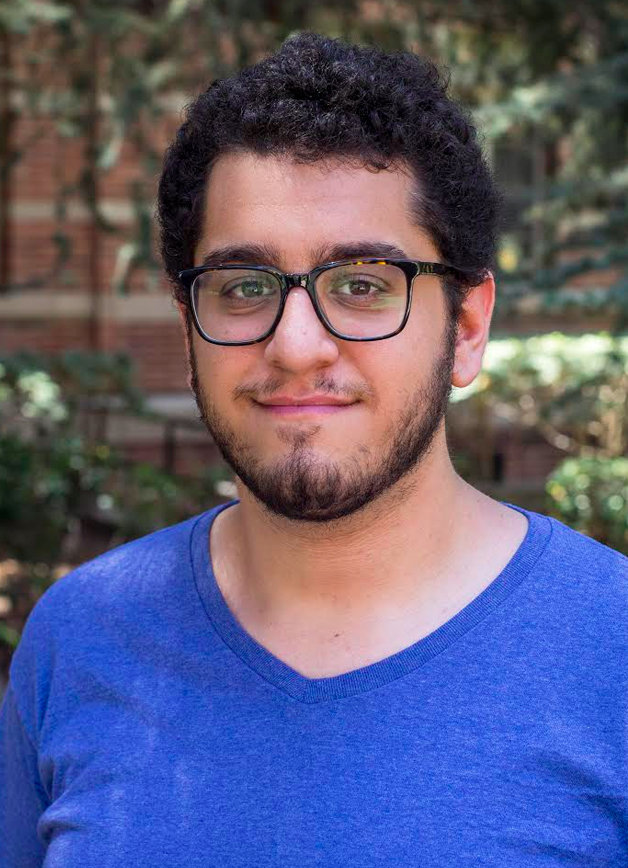 Perspectives on American Jewish Experiences
The Skirball Cultural Center is pleased to announce the recipient of the 2021–2022 Howard I. Friedman Memorial Graduate Essay Prize (The Friedman Prize), a nationwide competition. This year's topic was to reflect upon the relationship of Jewish values to American immigration experiences.

The Prize of $5,000 and publication in the Skirball's Oasis magazine has been awarded to Max Modiano Daniel for his essay, "Jews, Immigration, and the Limits of Empathy." The essay considers the complex and contradictory relationships between Jewish values and American immigration through an exploration of family history, biblical narrative, and American politics.
"Since the multicultural turn in American politics in the late 1960s and its fitful embrace of ethnic and racial pride, Jews have been less reticent to publicly claim their identity as a source of an ethical and moral compass."
—Max Modiano Daniel, "Jews, Immigration, and the Limits of Empathy"
Daniel is currently a PhD candidate in the Department of History at UCLA. He also holds degrees from Columbia University and the Jewish Theological Seminary. His dissertation topic is "The Sephardi Century: A Relational History of a Los Angeles Community 1893–1992."

"I am humbled to receive the inaugural Friedman Prize," Daniel said. "As a young scholar, it is empowering to receive the Skirball's support and investment in the next generation of critical thinkers on the American Jewish experience."

In addition to the publication of his essay, Daniel will take part in the Howard I. Friedman Memorial Lecture program at the Skirball Cultural Center on May 22, 2022. The conversation will be moderated by Skirball President and CEO Jessie Kornberg.

The mission of the Skirball Cultural Center is guided by the Jewish tradition of welcoming the stranger and inspired by the American democratic ideals of freedom and equality. The Friedman Prize has been established in memory of the Skirball's founding chairman.
---
Donor Support
The Howard I. Friedman Memorial Graduate Essay Prize and Lecture are made possible by generous support from the following donors:
Morris Abram
Howard Bernstein
Alyce and Philip de Toledo
The Friedman Family
Marcie and Cliff Goldstein
Dennis Holt
The Lenart Art Education Fund
Jessie Kornberg and Aaron Lowenstein
May and Richard Ziman