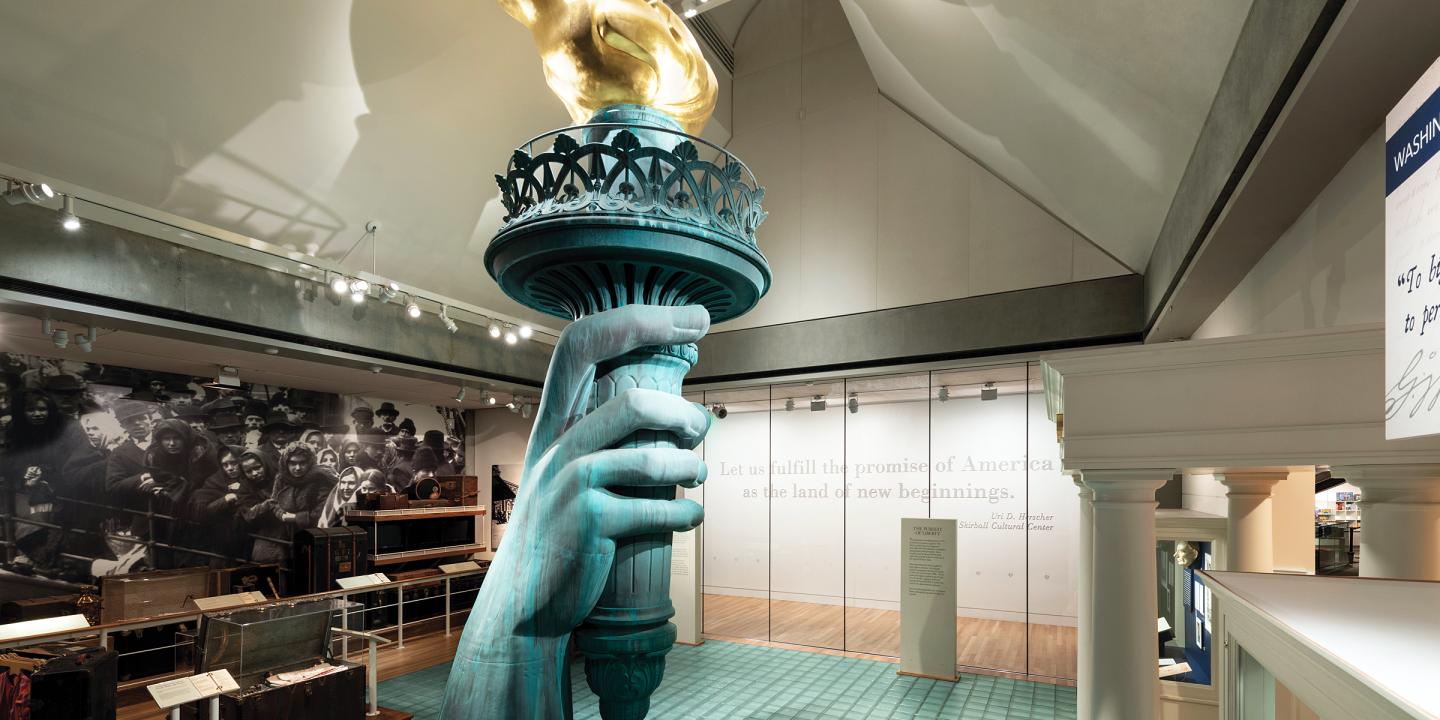 Inspired by the Skirball's Visions and Values Curriculum, this series of workshops invites participants of all cultural backgrounds to explore their family histories, create original works of art, and become agents of change. 
Date and Time
Online: Wednesdays, February 22 and March 1, 8, and 29, 3:30–5:00 pm (PT)
Registration
FREE
This workshop series has begun. If you'd like to attend any of the remaining sessions, please email teacherprograms@skirball.org. 
About the Series
Teaching Through Storytelling introduces classroom teachers to Skirball curricula and to arts-integration teaching techniques. Discover new ways to foster social and emotional competencies, creative problem-solving, and collaboration in your classroom.

Unit 4 is inspired by the Skirball's Visions and Values Curriculum and focuses on English language arts strategies that encourage active listening, creativity, and empathy building.
Workshop 1 | February 22
Examine the rich diversity and history of American Jews with Dori Gerber from the Institute of Curriculum Services. 

Workshop 2 | March 1
Deepen your students' understanding of their own cultural and family identities through the history and practice of knot making with artist Lise Silva Gomes.

Workshop

3 | March 8




Use storytelling techniques as a tool to express emotions, build community, and create authentic

connection

with NPR correspondent Elissa

Nadworny

.
Workshop 4 | March 29
Learn fro

m Milken National Educator Award

winning teacher

Shannon Garrison and see how the Skirball's Visions and Values curriculum

can be used

to build community and

create

cross cultural connections

in your classroom

.
Units 1–3 have passed. Teaching Through Storytelling programs are designed for current classroom teachers and align with California Common Core State Standards and California Arts Standards. No prior experience in the arts is required. Any educator able to join during scheduled program times is welcome to register. Participants do not need to be local.