This November, we're taking inspiration from artist-activist Aram Han Sifuentes, creator of The Official Unofficial Voting Station: Voting for All Who Legally Can't. In Sifuentes's art practice, she works to create spaces where all voices are valued. In this spirit, we invite you to take a moment to reflect on what you want to say to the world. What do you stand for? What causes do you believe in? Use your ideas to create a call for action poster that highlights your ideals and spreads a positive message to the world.
---
Materials
Cardboard
Pencil, markers, or paint
Scissors
Decorative items (fabric, stickers, magazine clippings, etc.)
Optional: Something to use as a handle, like a strong stick or a paper towel tube.
---
Steps
Pick a slogan. What do you want your call for action to be? It could be about climate change, social justice, or a message of love—whatever you'd like! Share some ideas with your family.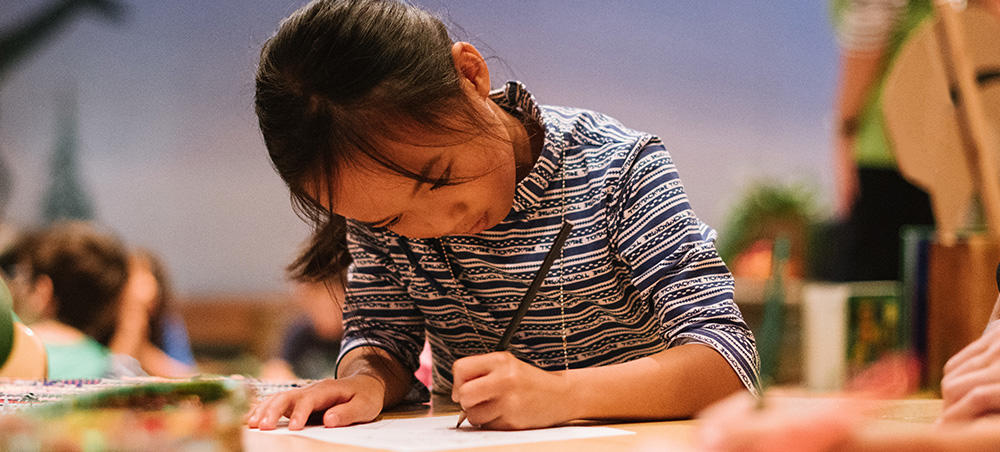 ---
Consider size and shape. Your poster could be a rectangle like ours, or it could be shaped like a heart, a star, or a blob! Draw your shape on a piece of cardboard, make sure it's big enough for your slogan, and cut it out with scissors.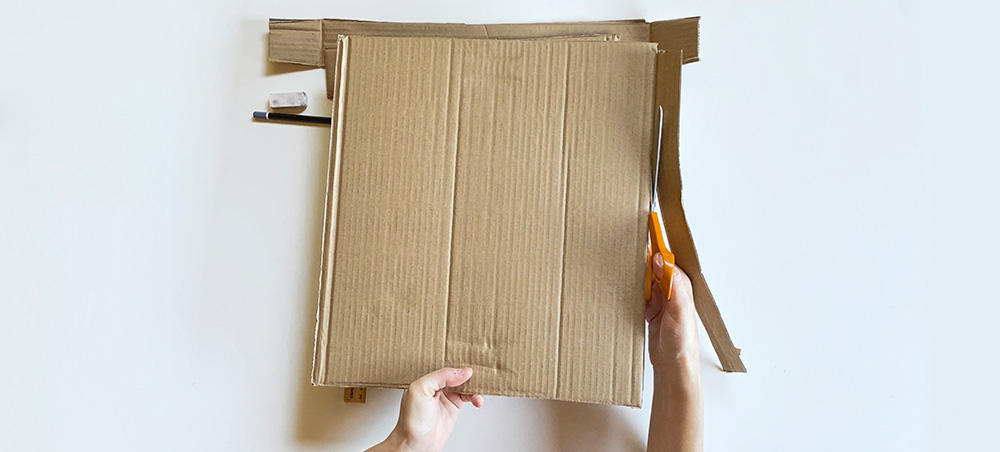 ---
Plan your design. Write your slogan on the cardboard. Remember that your message must be big and bold so that it's easy for others to see!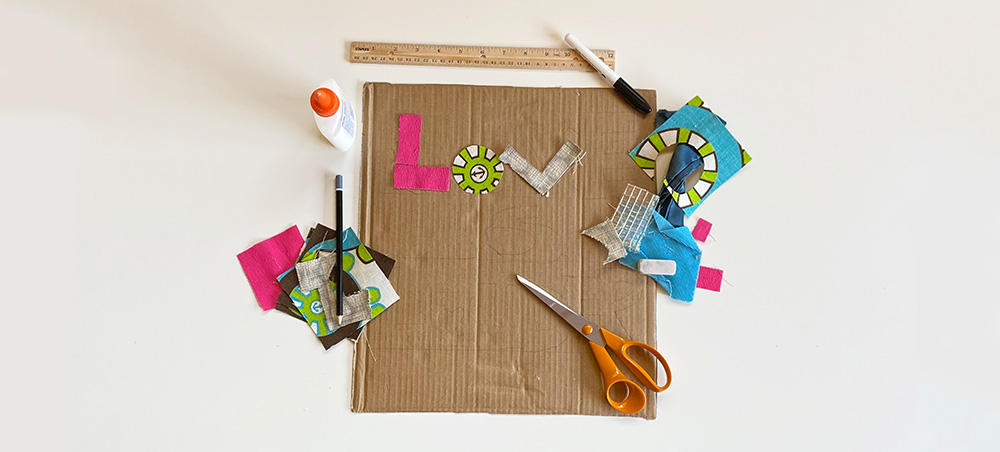 ---
Decorate your poster. Once you've written your message, decorate your poster with any materials you can find. In our example, we use fabric and yarn.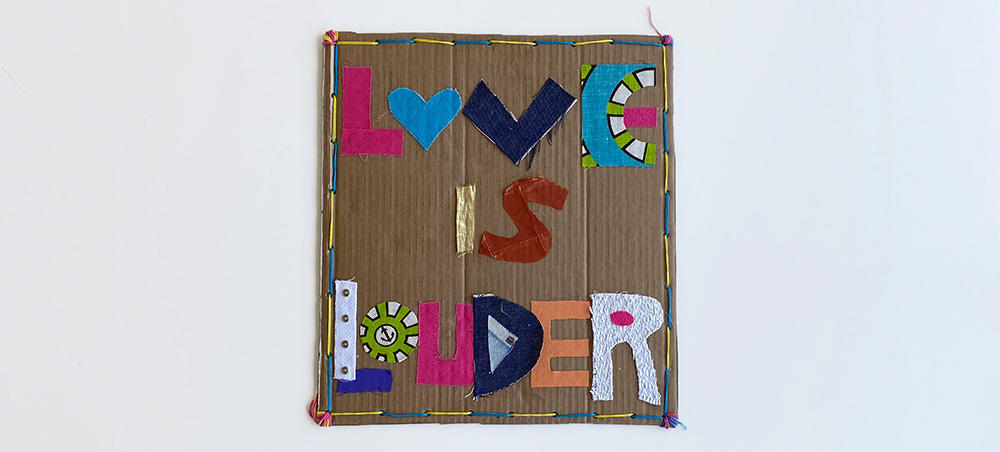 ---
Make your voice heard! Place your poster outside your home, in a window, or add a handle and carry it with pride.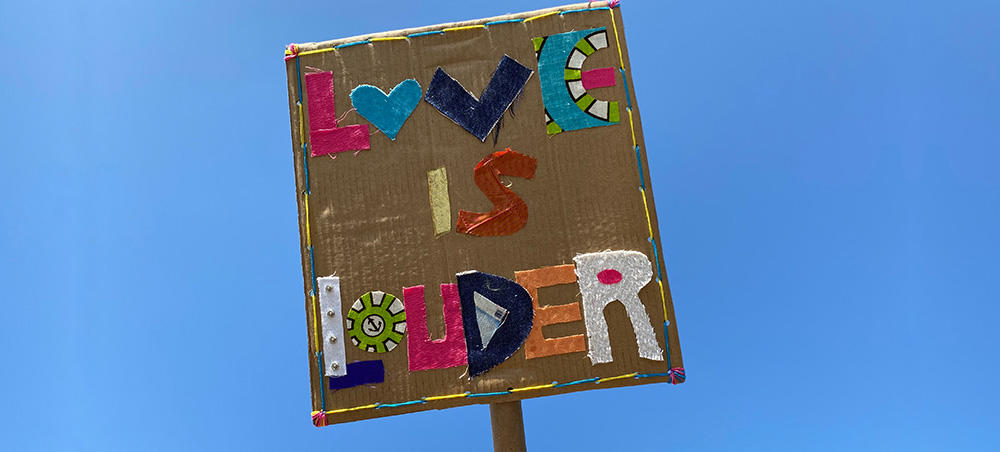 ​