Hanukkah is the Jewish Festival of Light. During the holiday, people all around the world celebrate by lighting candles on a hanukkiah (commonly referred to as a "menorah" or "Hanukkah lamp"). In doing so, we remember the light in the oil lamp that lasted eight nights—not one, as expected—during the rededication of the Second Temple of Jerusalem by the Maccabees more than two thousand years ago. The light shining brightly from the hanukkiah gives us hope for brighter days ahead.
Inspired by the collection of hanukkiot on display in the Skirball's permanent exhibition, Visions and Values: Jewish Life from Antiquity to America, we invite you and your family to create your own symbolic Hanukkah lamp made of items found in your home or neighborhood.

As you create your own unique hanukkiah, remember that even the smallest flame can give light to many. Ask yourself, how can I spread hope and light to the world?

Please note: this hanukkiah is symbolic and is not intended to hold lit candles.
---
Materials
Any assortment of objects you can find. For example: toy animals, colorful cups, crayons, rocks, or seashells
Something to represent a flame (we used tissue paper)
Glue and scissors
---
Steps
Go on a treasure hunt! Hanukkah lamps come in many different shapes and sizes. They reflect the people and the communities they come from. Your treasure hunt hanukkiah can be made of anything, just make sure you have nine items with space to place a light on top. Get creative and look for objects that might represent you and your family.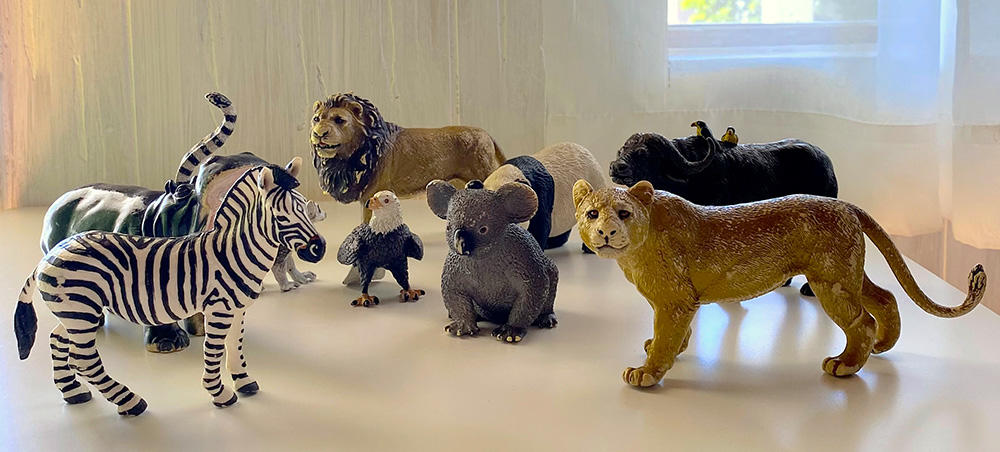 ---
Find your light. The light on a Hanukkah lamp is a symbol of hope. In our example, we use yellow tissue paper. Place each flame on your hanukkiah using glue.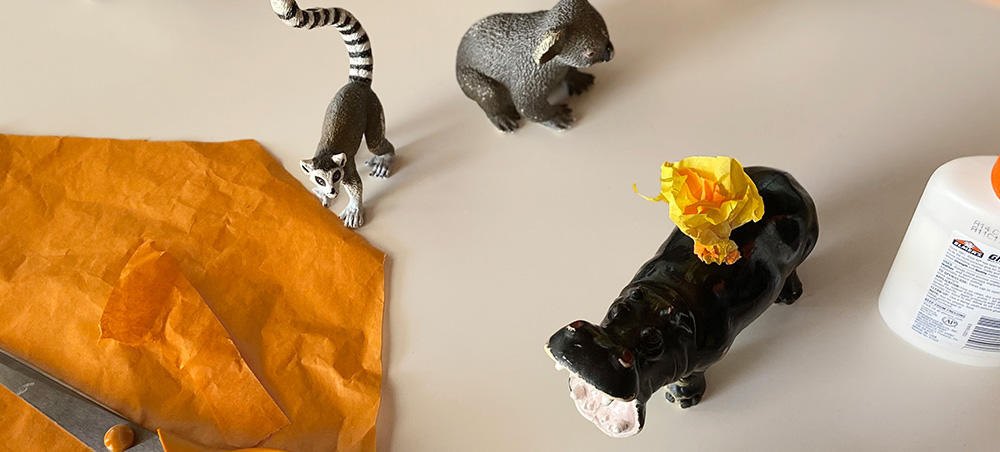 ---
Arrange your hanukkiah and celebrate the holiday. You can display your objects in a line, a semi-circle, or however you like! See if you can make your shamash (helper candle) taller than all the others. Then, for each night of Hanukkah (December 10–18), add a decorative flame to your homemade Hanukkah lamp.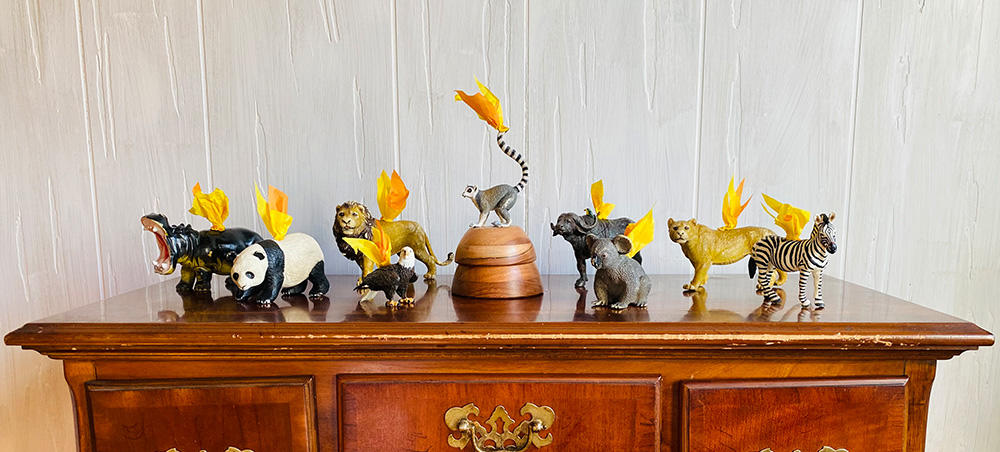 ---
Show off your artwork. Place your Hanukkah lamp in a window or your favorite spot at home and let it shine brightly.