Originating at least 4,000 years ago in Mesopotamia, mosaics are comprised of small items like glass, beads, and stones to create intricate designs. At the Skirball, one of our favorite mosaics comes from the floor of the Severan Synagogue in Hamat Tiberias, Israel—we even have a replica of it in our core exhibition, Visions and Values: Jewish Life from Antiquity to America! This mosaic is unique because it features symbols and inscriptions in both Hebrew and Greek, which scholars interpret as evidence of an ancient, cross-cultural society. Check out the menorahs and zodiac wheel in the image below.
Artists from all over the world continue to use mosaic art in fresh new ways. Using the Severan Synagogue as inspiration, create your own modern take on this ancient art form!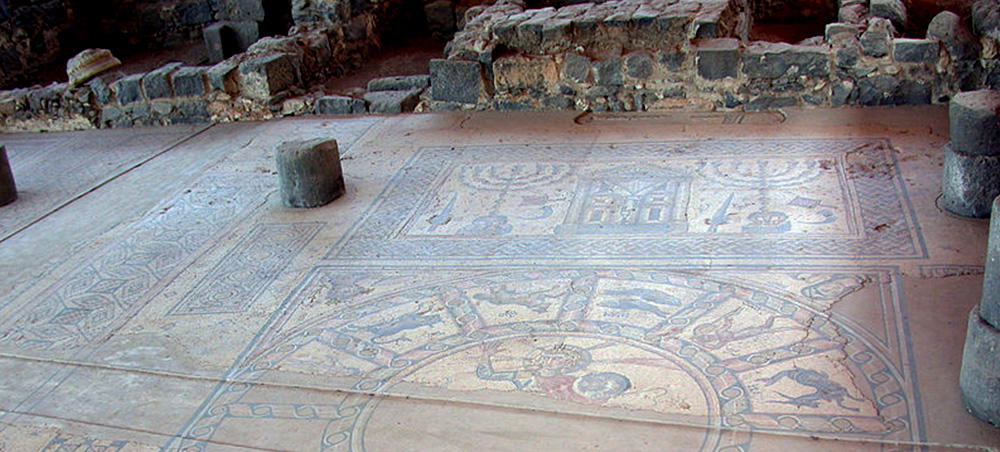 Cropped image of the Severan Synagogue mosaic. Tiberias, Israel, January 21, 2001.
Photo courtesy of Israel Antiquities Authority / Yael Alef / CC BY-SA (https://creativecommons.org/licenses/by-sa/3.0)
https://commons.wikimedia.org/wiki/File:Tiberias_and_Hammat.jpg
---
Materials
Cardboard, card stock, or poster board
Glue
A variety of small, colorful objects found around your home or neighborhood
---
Steps
Before you begin, think about what kind of image you want to create. Do you want your mosaic to look like a shape, create a pattern, or use a specific color scheme? Once you know what you want to do, get started!
Explore your home or neighborhood for small colorful materials to use for your mosaic. We chose shells, beans, and paper, but the possibilities are endless! Other ideas include magazine clippings, buttons, pebbles, or pieces of fabric.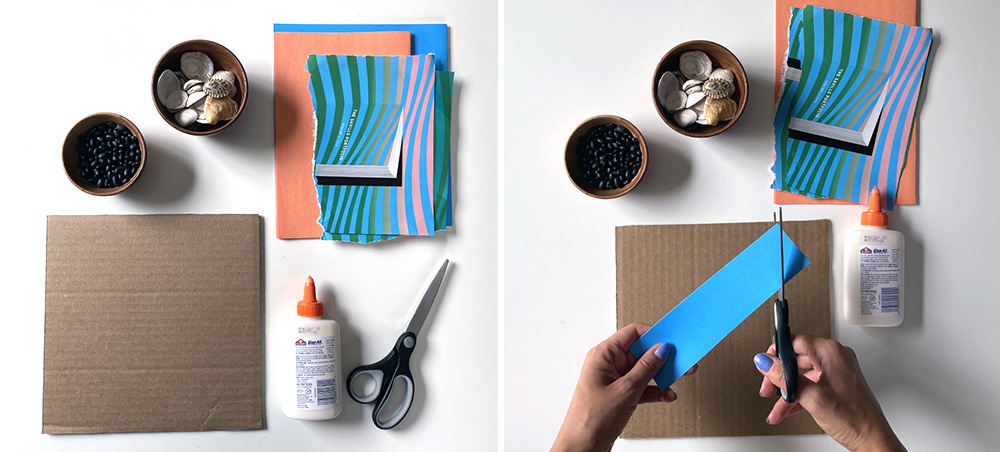 ---
Plan your mosaic design. If you're creating an image, start with that design and work on the background after. If you're designing a pattern, start on one side and work your way across. In our example, we decided to start on the outside and work our way in. Find what works for you!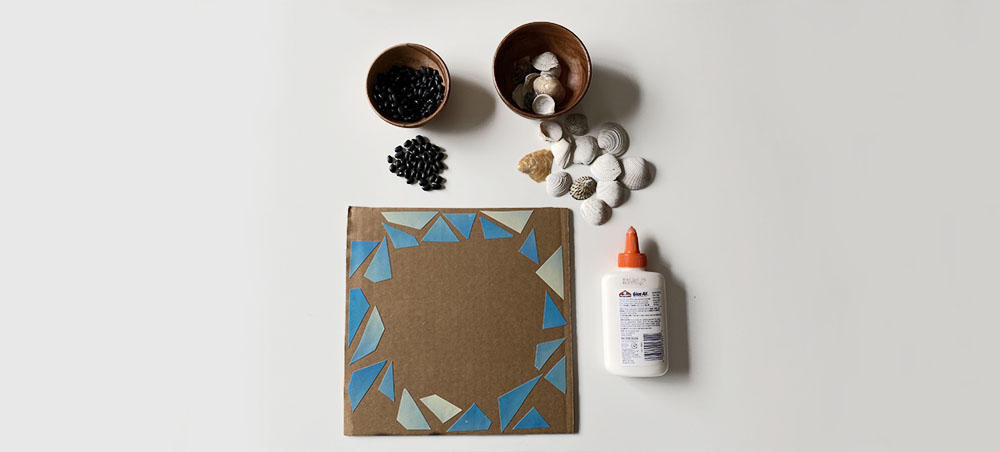 ---
Glue the pieces down until the entire surface is covered.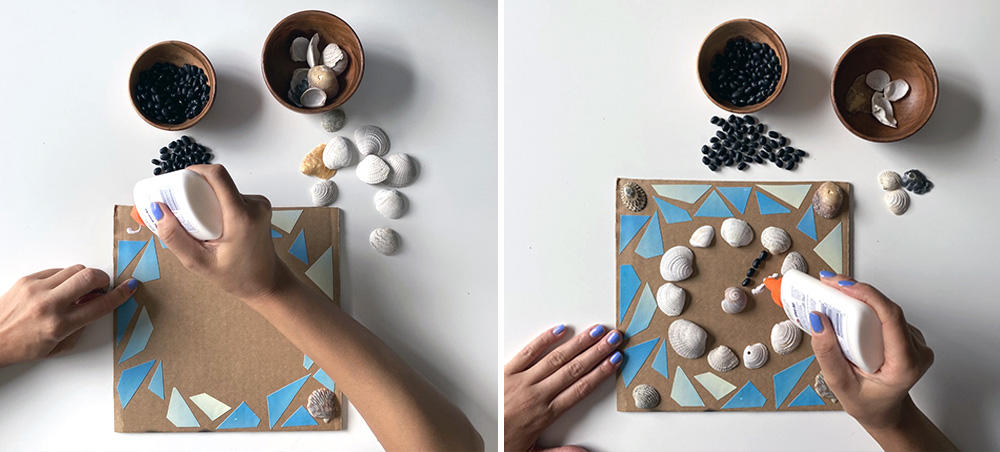 ---
Once the glue dries, find a place to display your handcrafted mosaic art!