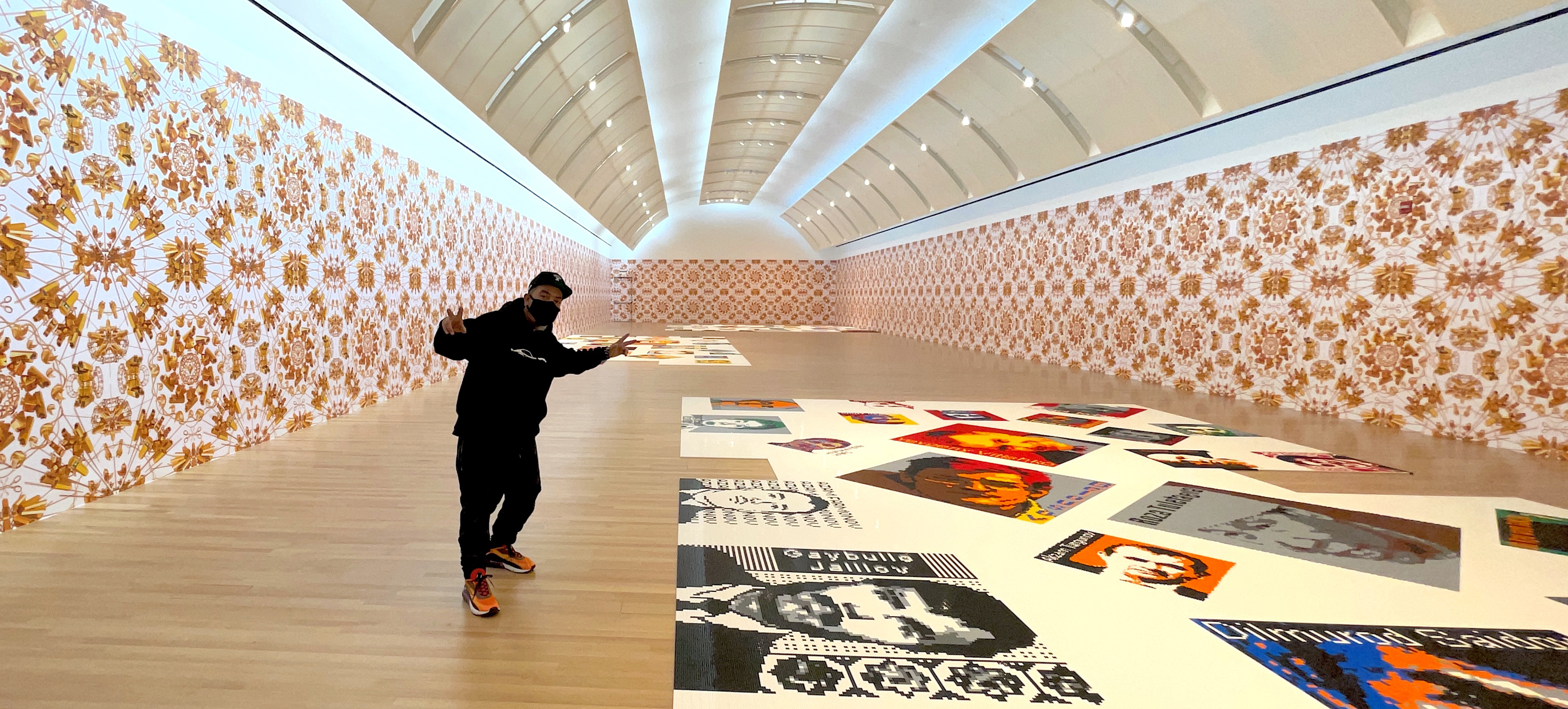 After following
Ai Weiwei: Trace
since its original presentation on Alcatraz in 2014, it was such an honor to work alongside the portraits in this exhibition. My team and I installed the vinyl elements for the show, including the Ai Weiwei–designed wallpaper that surrounds the Getty Gallery,
The Animal That Looks Like a Llama but Is Really an Alpaca
.
Trace
is one of the most powerful exhibitions I have had the pleasure to work on at the Skirball. It was pure joy to watch everything come together.
Ai Weiwei's art projects and political statements have triggered various forms of repression from Chinese authorities, and the portraits in Trace were made while he was under house arrest. I remember donating huge boxes of leftover LEGO® pieces when I heard about the portraits he was creating of victims of political and systemic struggles. I wonder if any made it into his art pieces.

I have installed The Animal That Looks Like a Llama but Is Really an Alpaca at other fine art galleries and public spaces, but never on such a massive scale. Although only three of the original six LEGO® floor panels are shown at the Skirball, it is quite a large installation taking up more than thirty-thousand square feet. We printed one hundred 4 x 12–foot 3M pressure-sensitive vinyl panels that we laminated and installed over a two-week period during the Skirball's closure.

Installation was my favorite part of this project because it allowed me to reconnect with my colleagues and the gallery spaces we had missed for months. I'm very fortunate that during the shutdown we were still creating and collaborating on many art projects and exhibitions that the public will finally get to visit in person. I've appreciated all the COVID-19 safety precautions that everyone has followed to prepare for LA museums' long-awaited reopening to the public. To me, art is essential. We need museums and cultural institutions for our mental and physical well-being. It is so therapeutic to see your favorite piece of art or to watch a gallery space transform for its latest exhibition.
—Eder Cetina, CEO and Executive Creative Director, Wilson Cetina Group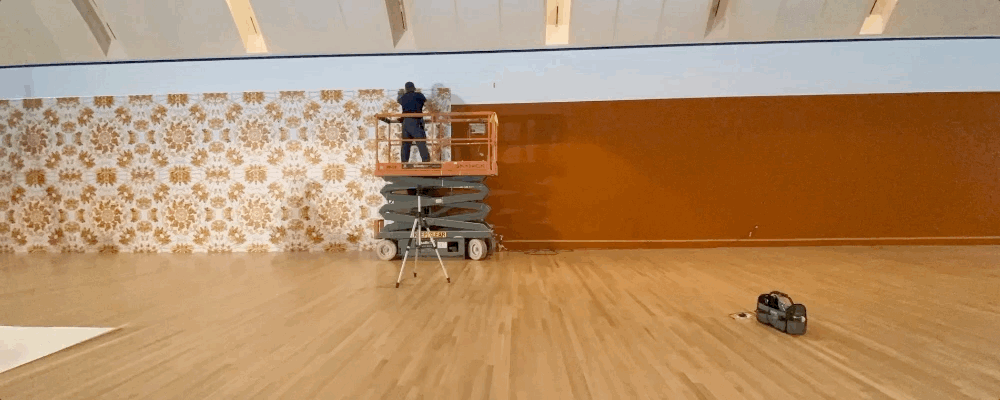 Eder Cetina and his team from Wilson Cetina Group install the wallpaper entitled The Animal That Looks Like a Llama but Is Really an Alpaca. Video courtesy of Eder Cetina.
---
< Back to "Some Assembly Required—Installing Ai Weiwei: Trace"