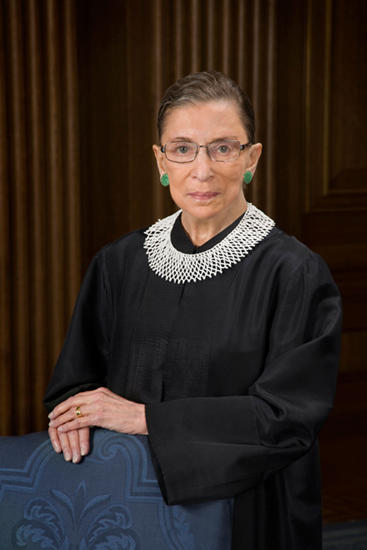 Justice, justice shalt thou pursue. These ancient words of Torah have resounded through the ages. They convey the very core of Jewish commitment and aspiration. From the days of the Hebrew prophets to our own, a passion for justice has been our north star.
It should not be surprising, then, that a poster emblazoned with these same words can be found at the entry to Justice Ruth Bader Ginsburg's chambers in the United States Supreme Court. Few other justices in American history have borne the ancient commandment so much in mind or taken it so much to heart. For Justice Ginsburg, the Torah's mandate is more urgent than ever, with far-reaching implications for the future of American society and democracy.
Over the years Justice Ginsburg has spoken of how profoundly Jewish values and ethics have influenced her public service, in particular her empathy for the disenfranchised and the protection of their rights. Having herself endured incidents of anti-Semitism and gender-based prejudice, she has dedicated her career to expanding equal opportunity for all.
Starting this October, the Skirball will debut our newest exhibition: Notorious RBG: The Life and Times of Ruth Bader Ginsburg. Commemorating the twenty-fifth anniversary of her appointment to the Supreme Court, the exhibition will explore the Justice's compelling life story and her unflagging commitment to America's highest ideals.
It is our hope at the Skirball that this important and timely exhibition will inspire our visiting public to reflect upon—and renew its commitment to—the passionate pursuit of justice.