Share insights, personal memories, and connections during these thoughtful movie discussions. The fall series is inspired by the upcoming Skirball exhibition RECLAIMED: A Family Painting which traces a family's quest to take back what was stolen from them during World War II.
Date and Time
Tuesdays, September 26, October 10 and 24, November 7 and 21, and December 5, 7:30–9:00 pm (PT)
Pricing and Details
$120 General
$100 Members
6 sessions
About the Online Class
The upcoming Skirball exhibition, RECLAIMED: A Family Painting, illuminates the role art plays in shaping family legacies and experiences. Our next film series seeks to deepen this exploration, focusing on the intersection of art with themes such as money, politics, family, and identity. Films like Pollock, Frida, and Six Degrees of Separation will serve as the basis for our discussions.
We'll also examine lesser-known films that challenge traditional concepts of art and authenticity. Orson Welles' F is For Fake questions the very notion of artistic truth, Tim's Vermeer investigates the thin line between original and counterfeit art, and The Lost Leonardo delves into the high-stakes debate over a recently rediscovered da Vinci painting.
The series consists of six 90-minute online sessions and promises engaging conversations among film enthusiasts. Links for advance viewing of the scheduled films will be provided. Join us to explore and appreciate how film illuminates the intricate role of art in our lives and in the broader cinema landscape.
---
Facilitator: Theodore Rand has led previous film discussion groups at the Skirball on the films of Billy Wilder, the Coen Brothers, and Wes Anderson, among others. He is a graduate of New York University and has held technology innovation positions at Miramax, Yahoo! Media Group, Fox Networks, and the Walt Disney Company.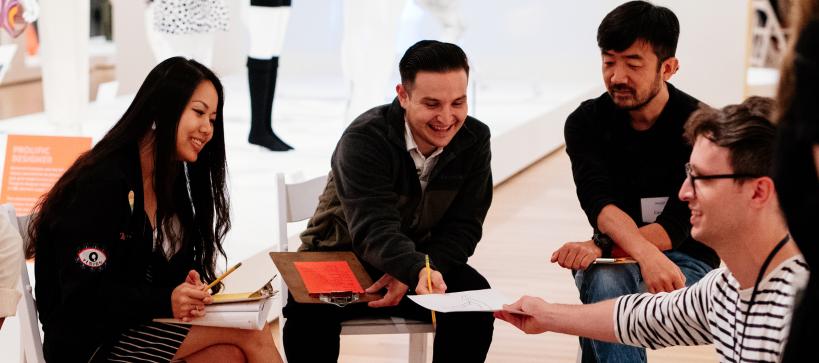 Sign up for the Classes E-News and be the first to hear about new class offerings.