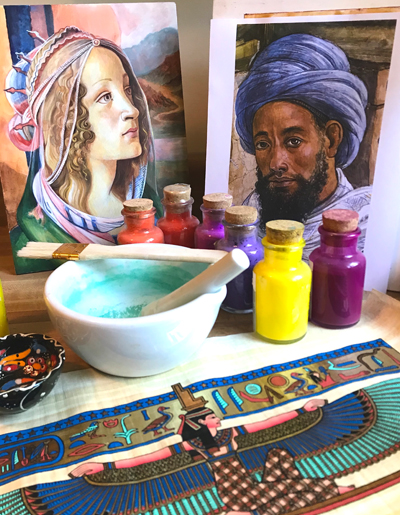 Color in Art
A Spiritual Language | Online Class
Wednesdays, May 5–June 9, 10:30 am–12:00 pm (PT)
About the Program
Explore the vibrant symbolism of color in this art history class! Through analysis of decorative Indigenous tribal masks from the Americas, Renaissance frescoes, Islamic mosaics, modernist paintings, and contemporary digital installations, learn how artists from cultures around the world use the language of color to express the spiritual journey of humankind.
Plus, discover the origins of paint as the instructor uses such materials as clay, finely ground precious minerals, and plant life extractions to demonstrate the process of paint mixing.
---
Instructor: John Paul Thornton is the author of the book Art and Courage: Stories to Inspire the Artist-Warrior Within. He has worked with the United Nations Foundation and the National Endowment for the Arts, and he has been honored by the California State Senate as well as the United States Congress for his programs promoting art, personal growth, and education.
"It is a rare opportunity to learn from a person of this high quality and knowledge."—former Skirball student