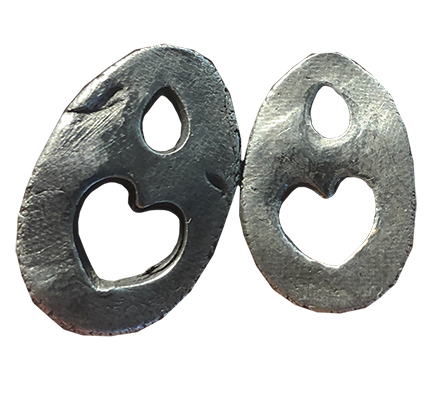 Introduction to Metal Clay Workshop
Saturday, February 1, 10:00 am–3:00 pm
About the Program
In this intensive class, offered in partnership with Otis College Extension, learn how to work with metal clay.
This malleable material consists of fine silver particles suspended in an organic binder and water that can be formed like earthen clay. Students learn how to texture, set gems, roll coils, and use various finishing methods including wire brushing, burnishing, and patinas. Final projects can be an original pair of earring drops and a pendant.
Visit otis.edu/ce for class materials.
No experience necessary.
---
Instructor: Cathi Milligan started her art career in the field of graphic design before discovering glass. Her glass experience spans over twenty-six years, mastering techniques such as torch working, kiln forming, mosaic, and glass blowing. This experience has afforded her many opportunities such as television appearances demonstrating torch work and kiln forming, as well as macramé, writing a book on macramé, and public art commissions. Milligan creates most of her work in her Highland Park store, The Glass Studio. She is also the publisher of LA Art News, a Northeast Los Angeles–based paper devoted to promoting art and culture in all of Los Angeles.