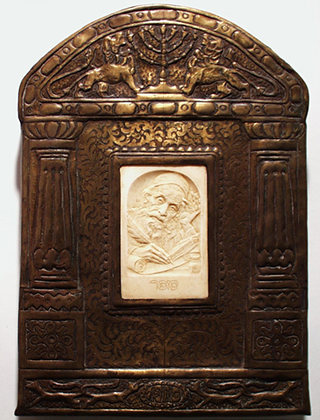 Modern Israeli Art
Wednesdays, January 30–March 6, 10:30 am–12:00 pm
About the Program
International Jewish artists immigrating to the Holy Land in the early twentieth century found inspiration together, in the golden decay of Jerusalem and the newly born modern city of Tel Aviv. Russian spiritualism, German craftsmanship, and the desire for all Jewish people to connect to their heritage fused together and birthed a new Jewish art movement.
Examining the works of Boris Schatz, Reuven Rubin, Anna Ticho, and Mordecai Ardon, and others will bring this period of profound art to life.
---
Instructor: John Paul Thornton is the author of the book Art and Courage: Stories to Inspire the Artist-Warrior Within. He has worked with the United Nations Foundation and the National Endowment for the Arts, and he has been honored by the California State Senate as well as the United States Congress for his programs promoting art, personal growth, and education.
"It is a rare opportunity to learn from a person of this high quality and knowledge."—former Skirball student