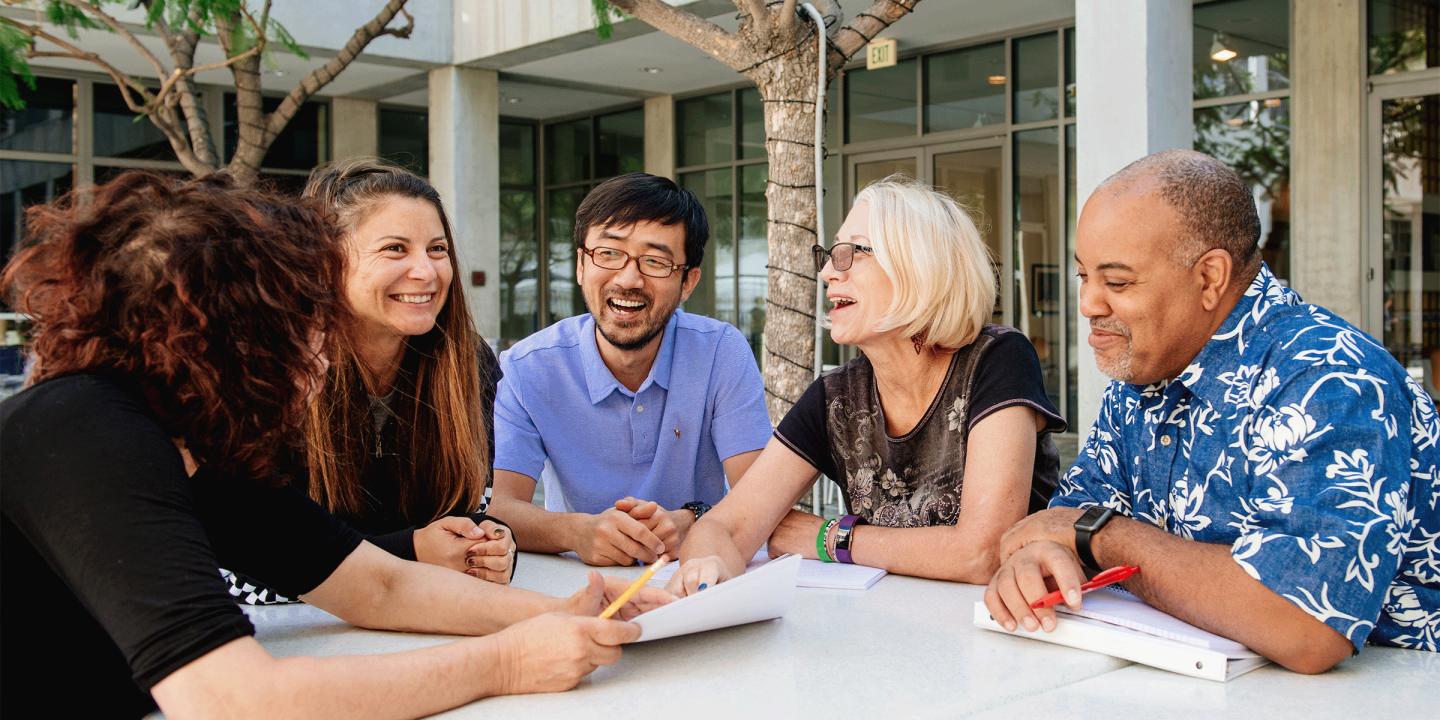 Take a page from California painter Peter Krasnow (1886–1979) and find ways to use personal history, nature, and folklore as sources for your original creative work.
Date and Time
Thursdays, April 20–June 8, 12:00–2:00 pm
Pricing and Details
$240 General 
$220 Members
About the Program
Where do writers find inspiration for their work? Sometimes the seed of a story or poem is born from our emotions and sometimes it comes from the simplicity of our day-to-day lives. 
Painter Peter Krasnow (1886–1979)—the subject of the Skirball's upcoming exhibition Peter Krasnow: Breathing Joy and Light—looked to the language and folktales of his Jewish heritage, the plant life of his home and studio, and the shining optimism of Southern California to fuel his artistic pursuits. 
We'll tour the exhibition and look to Krasnow's example, finding new ways to use personal experience, nature, and language as sources for our own original creative writing. Fiction writers, essayists, and poets of all experience levels are welcome to join this friendly and supportive creative writing workshop.
---
Instructor: Lesley Hyatt teaches writing and mindfulness to students of all ages. She holds an MFA in English and fiction writing and is the author of myriad essays, short stories, and poems. Hyatt received an Outstanding Instructor award for her work as a creative writing instructor at UMass, Amherst. She is a former Fulbright Scholar.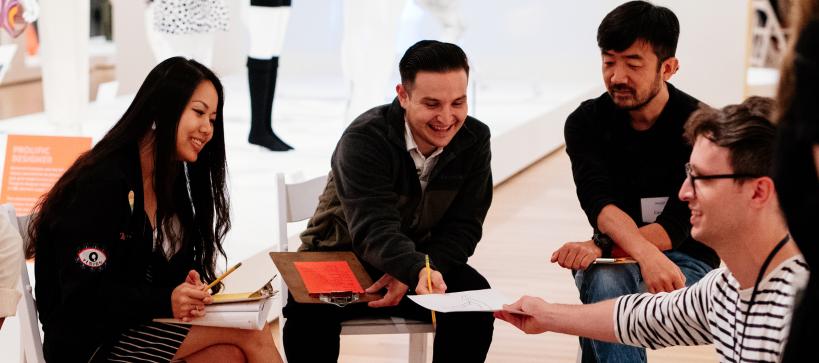 Sign up for the Classes E-News and be the first to hear about new class offerings.
Donor Support
Peter Krasnow: Breathing Joy and Light and its related educational programs at the Skirball Cultural Center are made possible by generous support from the following donor:

Skirball Cultural Center Volunteer Service Council