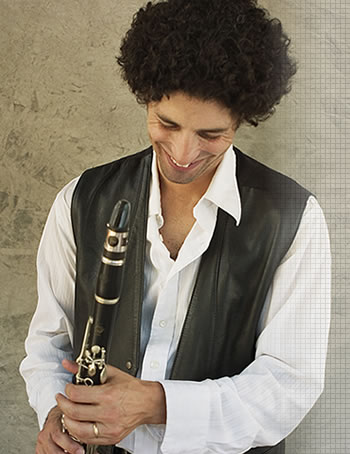 Klezmer Juice
Saturday, July 15, 12:00 and 2:00 p.m.
About the Program
Klezmer Juice—a Los Angeles-based Jewish klezmer soul band with Latin flavor, led by internationally renowned clarinetist Gustavo Bulgach—create fresh interpretations of traditional tunes that will capture the hearts of both old and young.
Klezmer Juice created a splash with their screen and soundtrack debut in the blockbuster comedy The Wedding Crashers, where they backed up Vince Vaughn and Owen Wilson in a rousing, hilarious rendition of "Hava Nagila."
Since the movie's release, the band has had tremendous success, from serving as the Simon Wiesenthal Museum of Tolerance's house band to performing numerous sold out concerts and educational programs at the Dorothy Chandler Pavillion, REDCAT, and the Hollywood Bowl. The band's first album, Actions Speak Louder Than Words, was met with critical acclaim, and re-released worldwide. Klezmer Juice has been featured on NPR, BBC's Channel 4, and world music radio stations across the globe.