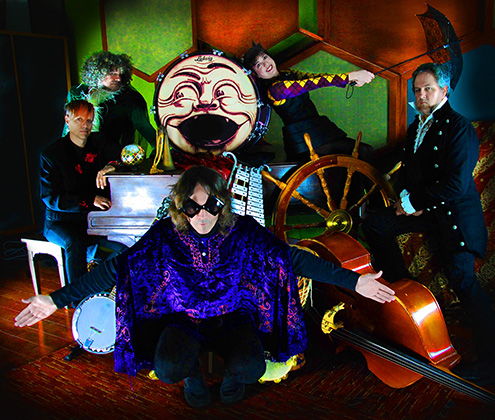 Marizane
Sunday, August 13, 12:00 and 2:00 p.m.
About the Program
Retro indie rock group Marizane closes this season of Family Amphitheater Performances!
Marizane combines masterful songwriting, novel melodic arrangements, and vaudevillian flair to create their whimsical art rock sound. The LA-based band formed in 1992 when songwriter and musician Todd Jaegar met keyboardist Debbie Shair, and he shared his love for classic rock and pop. After receiving some early critical acclaim, the pair was discovered by legendary producer Tony Visconti (David Bowie, T-Rex), with whom they produced several songs, later released in their 2003 EP Stage One. After years of existing mainly as a studio-driven project, Marizane has recently evolved into an exceptional five-piece band to take their musical vision to the stage.