Feminists: What Were They Thinking?
Tuesday, February 26, 7:30 p.m.
About the Program
In 1977, a book of photographs captured an awakening: women shedding cultural restrictions and embracing their full humanity. Revisiting those photos, those women, and those times—while revealing all too vividly the urgent need for continued change—this riveting documentary features Jane Fonda, Gloria Steinem, Lily Tomlin, and Judy Chicago, tackling a range of topics, such as identity, abortion, race, childhood, and motherhood.
Directed by Johanna Demetrakas. (2018, 86 min. No MPAA rating.)
A discussion with featured subject Meredith Monk follows the screening. Monk is a world-renowned composer, singer, director, choreographer, and creator of new opera, music-theater works, films, and installations.
Arrive early to view the exhibition! Notorious RBG: The Life and Times of Ruth Bader Ginsburg will be open to program ticketholders from 6:00 to 7:30 p.m.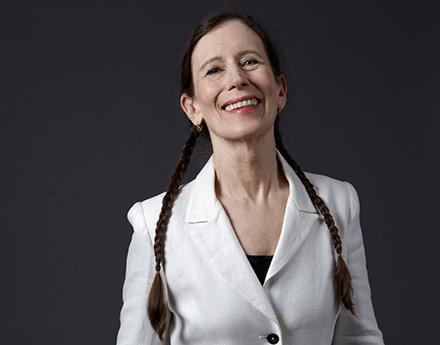 Meredith Monk, photo by Julieta Cervantes