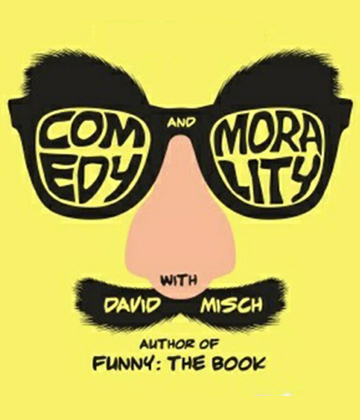 David Misch—Comedy and Morality
Satire, Censorship, and Dirty Words
Sunday, May 3, 2:00 p.m.
About the Program
Take a closer look at the relationship between comedy and morality with David Misch, author of Funny: The Book: Everything You Always Wanted to Know About Comedy.
Misch, an experienced comedy writer for TV, explores humor's role in defining—and defying—society's moral boundaries. From the satirists of ancient Rome to last night's talk shows, comedy has never been shy about taking on the moral issues of its time. In satirizing and illuminating society's hypocrisy and immoral behaviors, though, comedians are frequently accused of "crossing the line." So how do we as a society decide when comedy goes too far? Misch ponders this question by examining satire, taboos, and censorship.
A Q&A follows the program.