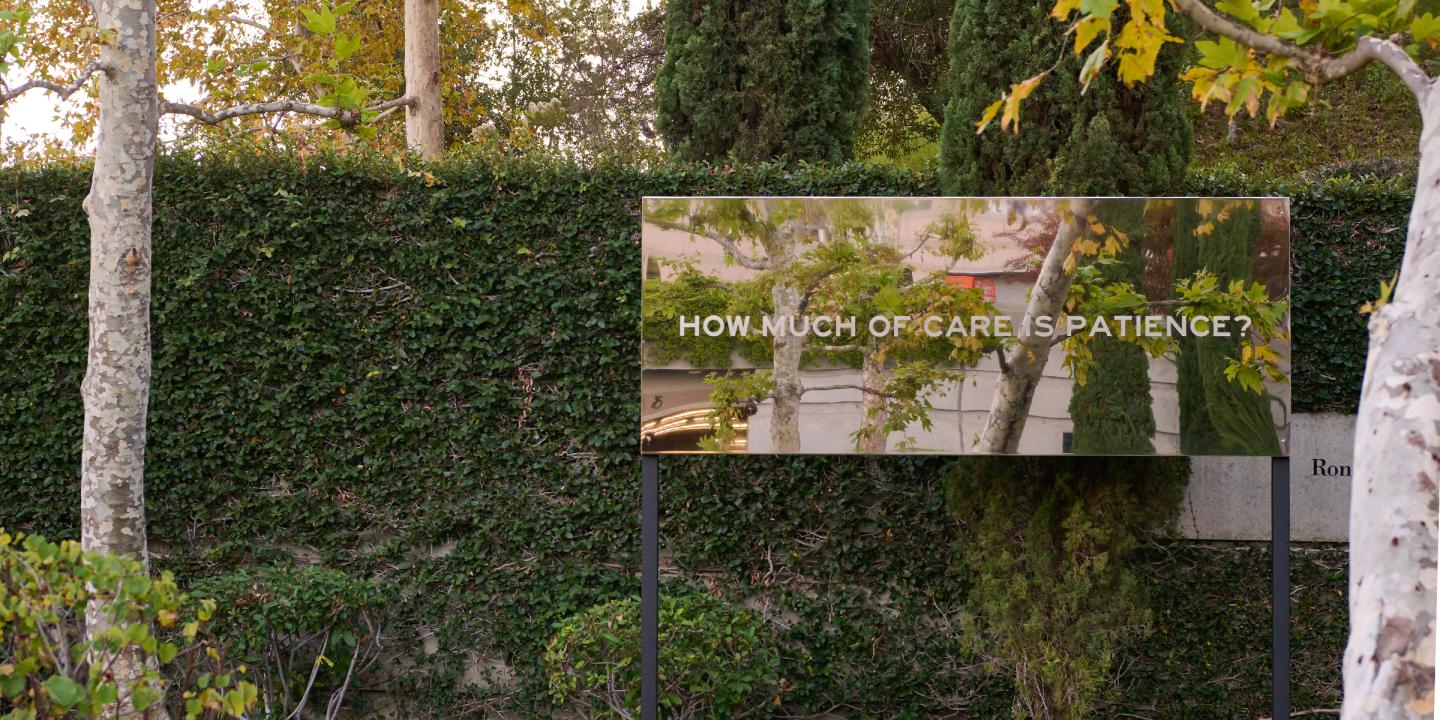 Bring awareness to your breath, body, and surroundings and find a greater sense of well-being. Spend part of the day reflecting on Chloë Bass: Wayfinding within the Skirball's oasis-like campus. 
This is a past program
This program took place on
Saturday, August 26, 2023
About the Retreat
Cultivate balance and well-being on the Skirball's oasis-like campus. This half-day mindfulness retreat welcomes both beginners and experienced practitioners.
Work with foundational practices to bring awareness to your breath, body, and surroundings. Then incorporate these skills into a short, multisensory walking tour of the outdoor exhibition Chloë Bass: Wayfinding, which asks contemplative questions like "How much of care is patience?" and "How much of love is attention?"
For the second part of the day, focus on self-compassion practices designed to offer openhearted support during stressful and challenging times. Leave feeling refreshed and empowered to incorporate mindfulness into your daily life.
Special for Teachers
In appreciation for the work you do, the Skirball is pleased to offer this retreat for FREE to active classroom teachers! Take on the new school year equipped with mindfulness techniques to cultivate self-compassion and well-being. Please note that availability is limited and teachers will be asked to show valid ID upon arrival. 
---
Instructor: Lesley Hyatt, MFA, has practiced and studied mindfulness meditation for more than twenty years. She is a certified mindfulness instructor and a member of the International Mindfulness Teachers Association. Hyatt has been trained to teach mindful self-compassion, awakening joy, and trauma-sensitive mindfulness. She leads mindfulness groups and creative writing workshops for the UCLA Extension Writer's Program, the Skirball Cultural Center, and privately in Los Angeles and online.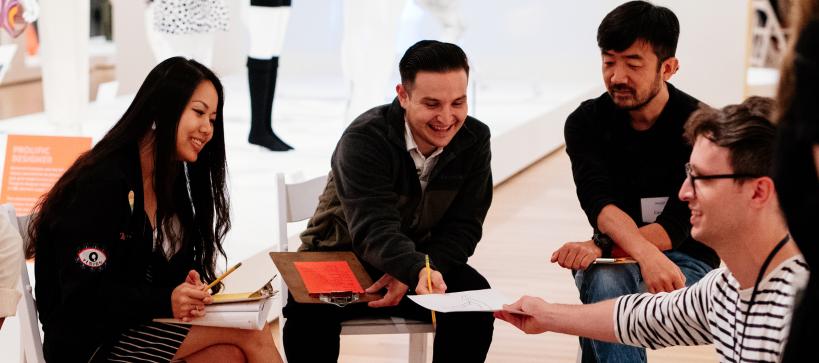 Sign up for the Classes E-News and be the first to hear about new class offerings.