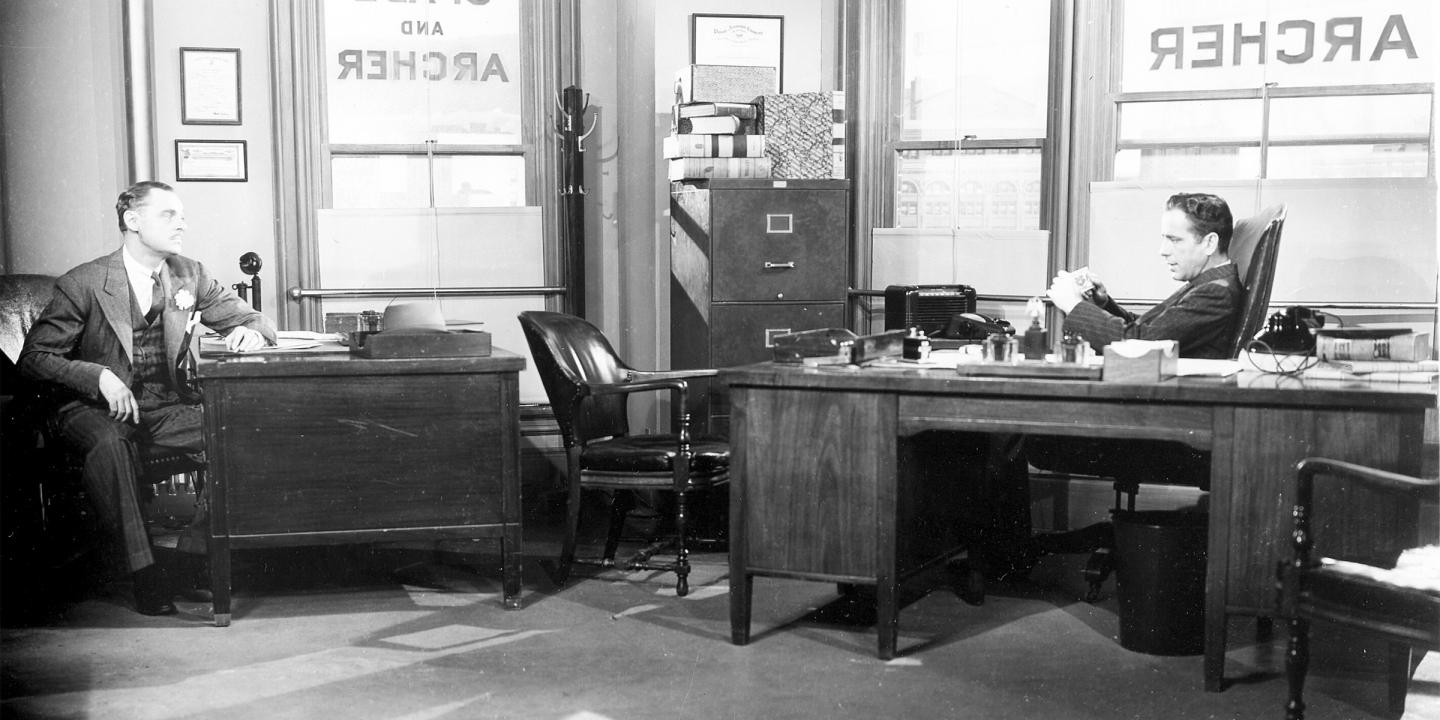 Cynical detectives, femme fatales, and a shadowy visual style: This movie discussion group focuses on film noir and its connection to the Hollywood Red Scare. 
Date and Time
Thursdays, April 20, May 4 and 18, and June 1, 7:30–9:00 pm (PT)
Pricing and Details
4 sessions. Links to rent or stream the films provided; view prior to each class session.
About the Program
Cynical detectives, femme fatales, and a shadowy visual style with themes of crime, corruption, and moral ambiguity: This movie discussion series will focus on film noir.
Join us to discuss a range of iconic films including The Maltese Falcon, The Big Heat, and In a Lonely Place, as well as the filmmakers and novelists who influenced the genre. Together we'll explore everything from film direction and production design to acting and dialogue to noir's distinctive high-contrast visual style. 
In anticipation of the Skirball's spring exhibition Blacklist: The Hollywood Red Scare, learn how noir also served as a refuge for blacklisted writers, actors, and directors— including Dalton Trumbo, Edward G. Robinson, and Jules Dassin—and reflected the danger and unease of the Hollywood Red Scare. 
---
Facilitator: Theodore Rand has led previous film discussion groups at the Skirball on the films of Billy Wilder, the Coen Brothers, and Wes Anderson, among others. He is a graduate of New York University and has held technology innovation positions at Miramax, Yahoo! Media Group, Fox Networks, and the Walt Disney Company.
Donor Support
Blacklist: The Hollywood Red Scare and its related educational programs at the Skirball Cultural Center are made possible by generous support from the following donors:
The Stanley and Joyce Black Family Foundation
Stephanie and Harold Bronson
The Keston Family
In Memory of George Litto by Andria Litto
TZ Projects & Friends
Peter and Julie Weil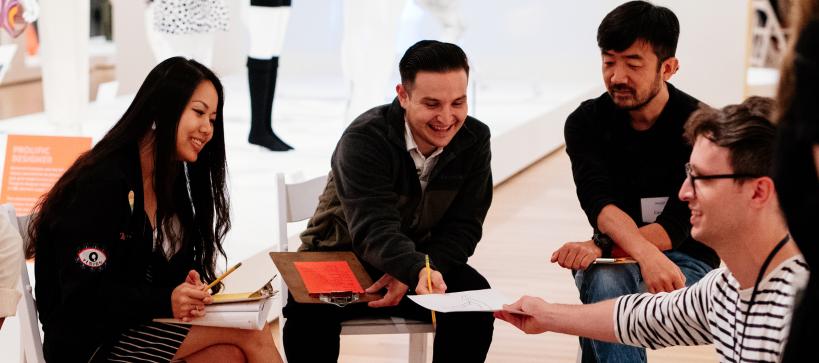 Sign up for the Classes E-News and be the first to hear about new class offerings.