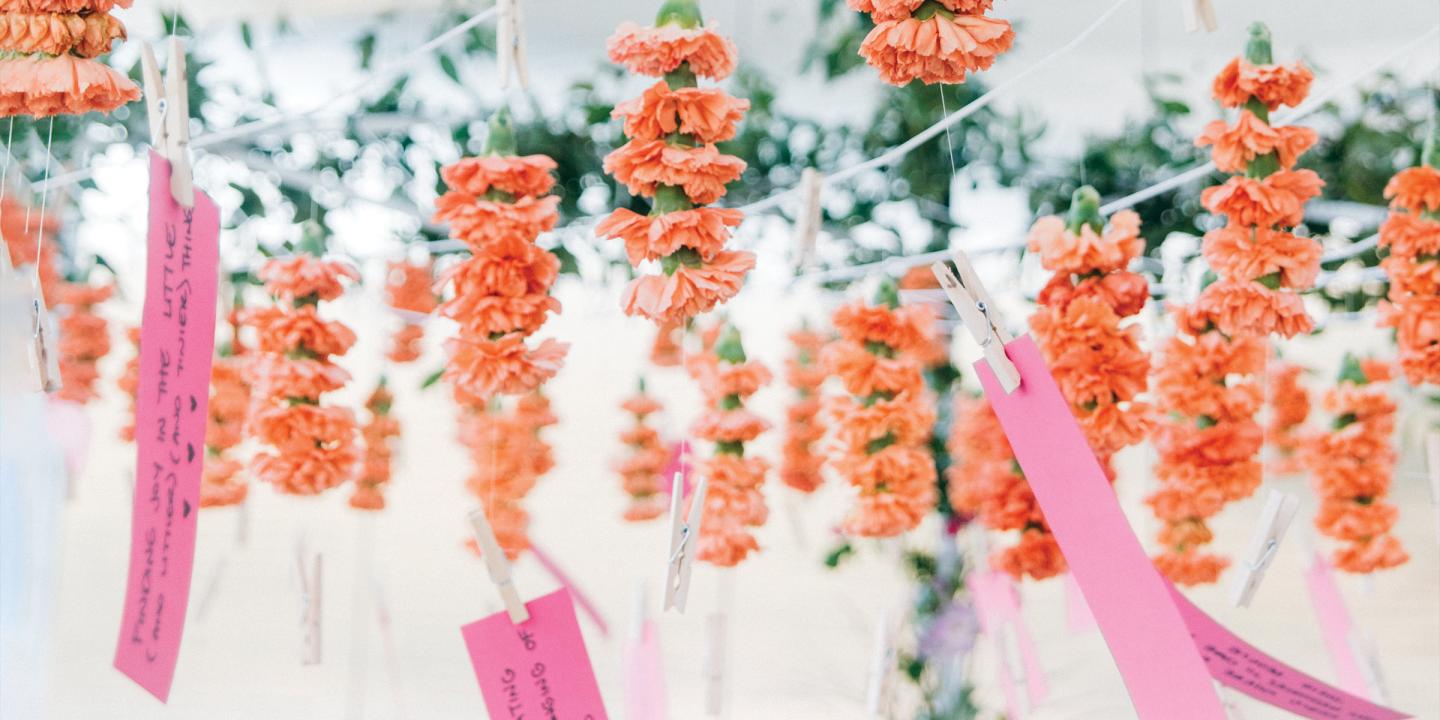 Throughout the week of September 29–October 6, visit the Skirball sukkah—installed in the courtyard behind the main lobby—to enjoy your lunch or to spend time with your family. 
Date and Time
Friday, September 29–Friday, October 6
Admission
FREE
Drop in anytime during regular Museum hours
About the Program
To celebrate the Jewish harvest festival of Sukkot, the Skirball is partnering with local floral studio Moon Jar Design to construct a sukkah in Founders Courtyard (right behind the main lobby). From September 29 through October 6, shelter will be offered to anyone during regular hours who would like to eat, reflect, and enjoy.
About Sukkot
In Jewish tradition, the weeklong festival of Sukkot is a celebration of gratitude, community, and welcome. Jews around the world give thanks for the fall harvest and the bounties of nature. They recall the makeshift dwellings (called sukkot in Hebrew) where the ancient Israelites sheltered under the stars on their journey to the Promised Land. Today the festival is observed by inviting family and friends to join us in building new sukkot and dwelling together in the spirit of community and rejoicing.