In our permanent exhibition Visions and Values: Jewish Life from Antiquity to America, we share a story of the perilous journey that many Eastern European Jews made at the turn of the twentieth century—leaving their homes to seek safety and new opportunities in the United States. Is migration part of your family story? If so, under what circumstances did you or your ancestors come to the US? Where and when did your family's American story begin?
In honor of National Welcoming Week—an initiative to strengthen communities by bringing new and longtime US residents together—we invite you to create and send welcome postcards to young refugees and immigrants who have recently come to live in California. For this project, we're partnering with our friends at the San Fernando Valley Refugee Children Center (SFVRCC). Like the Skirball, the SFVRCC is a place of welcome. They provide hope and healing to unaccompanied children from Central America who have come to the United States seeking refuge. Through legal assistance, emotional support, tutoring, and various other resources, the SFVRCC works to meet the unique needs of each young person who comes through their doors.
Join us in sending positive and hopeful messages to a few of our newest community members. Once you've completed your postcard, mail it to:

San Fernando Valley Refugee Children Center, Inc.
15435 Rayen Street
North Hills, CA 91343
---
Materials
Cardstock
Ruler
Pen
Scissors
Markers, crayons, paint
Stamps, stickers
Old magazines, newspaper clippings, construction paper
Glue or Mod Podge
Anything else crafty you have around your home!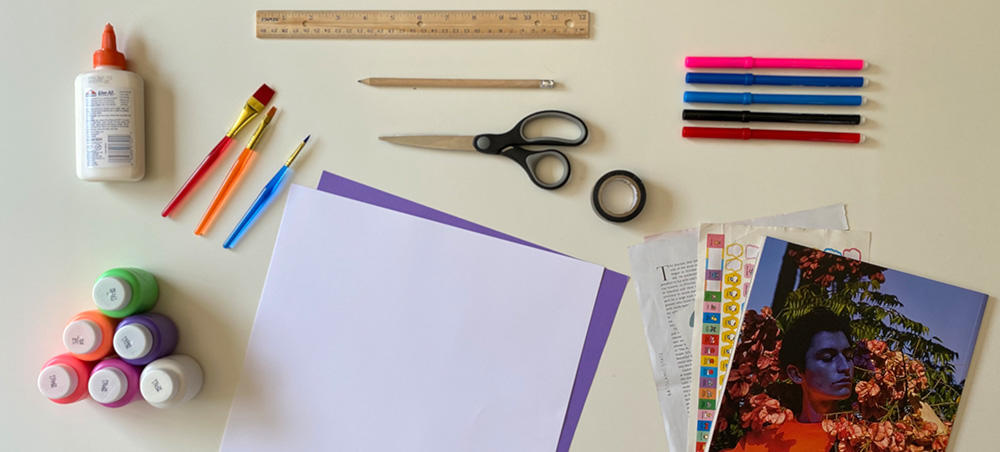 ---
Steps
Prep your postcard. Take a piece of thick cardstock and, with the help of an adult, cut out a rectangle that is four inches high and just under six inches long. Learn more about postcard size and weight requirements on usps.com.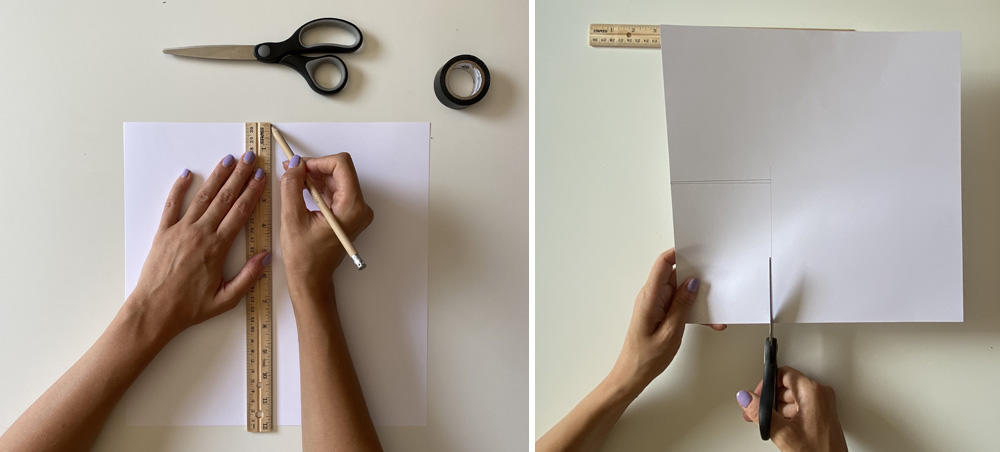 ---
Organize your postcard. Use a ruler or straight edge to draw a vertical line down the center of your postcard. In the top-right corner, draw a small rectangle for your stamp, and below that, draw three horizontal lines for the SFVRCC's address. Follow our example below: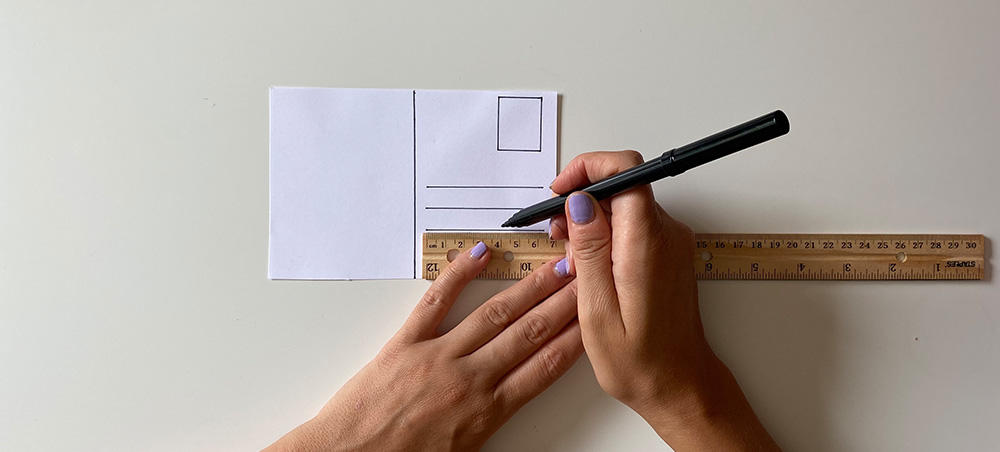 ---
Write a message of love and welcome. Think about a time when you went somewhere new and may have been a little shy. What made you feel better? Did someone say something encouraging? Reflect on what you would like to say to a child who has recently come to California. Lend your support by sharing a positive and hopeful message.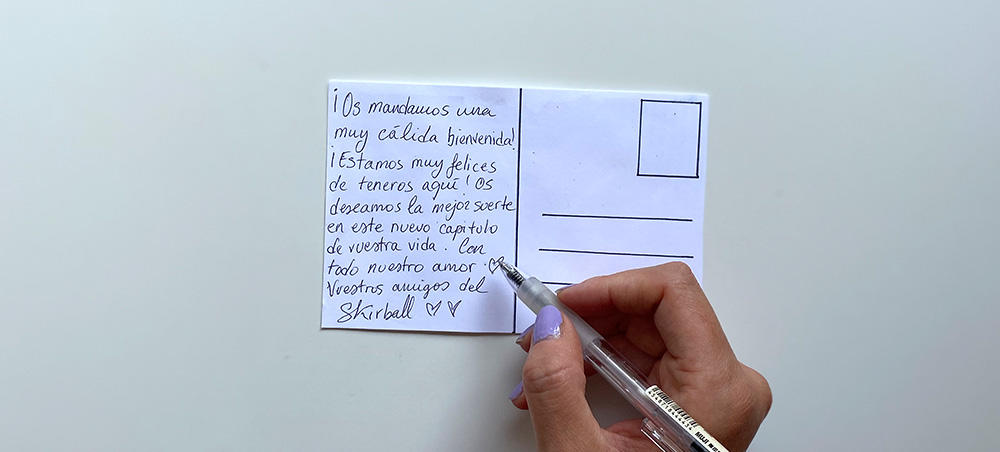 ---
Get creative. Flip your card over to assemble a collage, draw a picture, write a message, or combine all three! The possibilities are endless, so get creative. We used magazine cut-outs, paint, and stickers, but you can use any materials you have at home. Experiment with different arrangements of images and then glue everything onto the paper. Finally, if you have Mod Podge or white glue, paint a clear coat over the final design to seal it. Let it dry.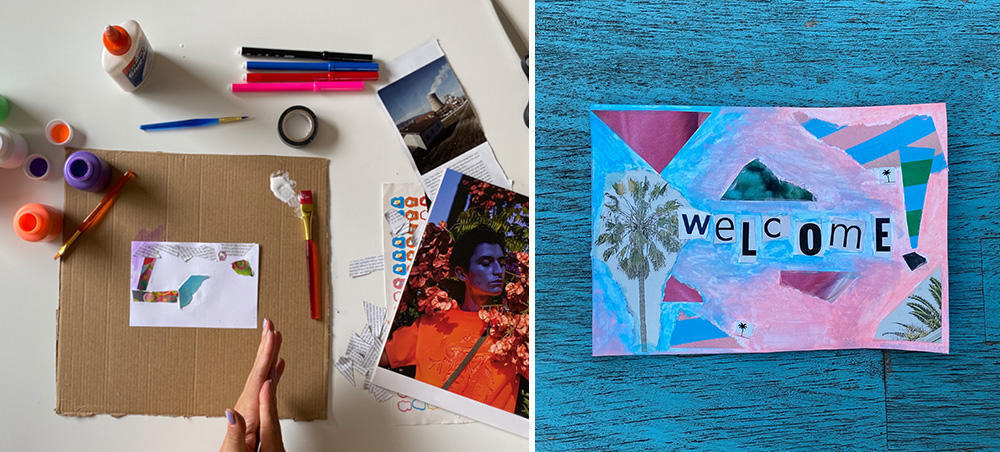 ---
Mail your postcard. Buy a stamp in support of the United States Postal Service, place it in the square, and send your message to a young person at San Fernando Valley Refugee Children Center!