Engage with four thousand years of Jewish history and discover how ancestral visions shape modern values.
Admission
How to experience this exhibition:
About the Exhibition
Featuring changing displays of works from the Skirball's permanent collection of Judaica—one of the largest in the world—this historically illuminating exhibition chronicles the struggles and achievements of the Jewish people over a span of four thousand years.
Travel through the many lands and civilizations where Jews have lived and discover how ancestral visions continue to shape modern values. The Visions and Values galleries—Beginnings, Journeys, Holidays, Lifecycle, Synagogue, Passage to America, Nation of Immigrants, Struggle and Opportunity, the Holocaust, the State of Israel, and At Home in America—take the visitor on an unforgettable voyage of learning and discovery.
"I am always awed by the Visions and Values exhibition."
New acquisition and related installation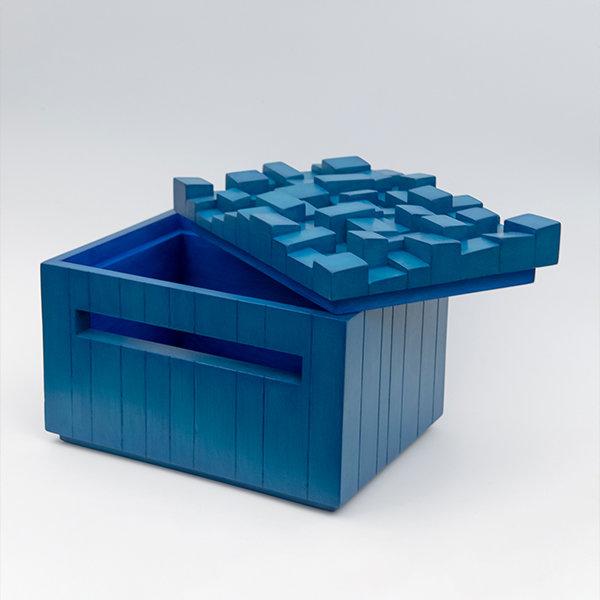 ZAHRYZ by Tobi Kahn
How have you been a good friend or community member lately? Stop by the Visions and Values title wall to submit your response to the Skirball's tzedek box. A fresh take on traditional tzedakah boxes, tzedek boxes encourage direct service by holding onto good deeds rather than charitable donations. Entries to the Skirball's tzedek box will be shared in the spring to celebrate a new Jewish holiday called Yom HaTzedek, or "Day of Justice," which began in 2018.
This reflective activity is inspired by ZAHRYZ, a tzedek box created by contemporary artist Tobi Kahn. Also on display outside Visions and Values, this recent Skirball acquisition is comprised of seventy pieces of wood, representing the seventy nations of the world as referenced in the Hebrew Bible (Old Testament). Notice the box's vibrant blue hues, which suggest sky, water, and the greening Earth.
Exhibition Highlights