Plan Your Visit

Download our FREE mobile app, An Ark for All, to preview your visit and plan your activities. The app is developed for families with developmental disabilities and young children. Available in the App Store and on Google Play.
Admission
Prices vary: $7–12
FREE to Members and Children under 2
FREE to all on Thursdays
Ninety-minute time slots offered Thursday–Sunday
Reservations recommended
Includes general admission
Masking Policy
As of March 13, 2023, masks are strongly recommended, but no longer required at the Skirball.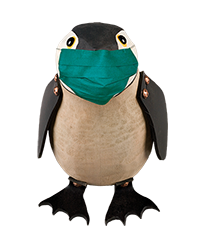 About Noah's Ark
Visit us aboard Noah's Ark at the Skirball! This award-winning children's and family destination invites visitors of all generations to play, climb, build, explore, make-believe, and make friends—all while exploring an eight-thousand-square-foot wooden ark, filled to the rafters with whimsical animals and new storm clouds that will spark your senses. Share in a timeless story—and together envision a better world.

Imagine yourself immersed in a favorite childhood tale, which has parallels in cultures all over the world. Conduct a storm, help construct the Ark, and bask in the glow of a beautiful rainbow. Mingle with hundreds of fancifully handcrafted animals—from cuddly companions to life-sized puppets—all crafted from recycled materials and everyday objects, including baseball mitts, mop heads, and rearview mirrors.
 
"Extraordinary … A celebration of play, inspiring fascination, reviving wonder."—New York Times
More for Kids and Families
Please note: All offerings are subject to change or cancellation.
Thursdays at 2:15 pm

Hear flood tales from around the world, including China, Kenya, and the Americas. Through vibrant storytelling and participatory elements, your imagination will run wild as you become part of the story.

Sundays at 11:15 am

Move to the rhythm! Grab a drum, shaker, or scraper and work with others to follow basic beats, participate in challenges, and build community through music.

Weekends until 4:15 pm

Imagine you are an archaeologist at the Archaeology Dig! Sift and sort to find replicas of ancient artifacts buried beneath the sand, weigh and examine your findings, and analyze clues to discover what we have in common with people who lived three thousand years ago.

Ongoing

Featuring archaeological artifacts from the ancient Near East and interactive displays, the Discovery Center invites you to learn about ancient trade routes, burial practices, methods of communication, and more.

Family Art Studio

Ongoing

Head to the Winnick Breezeway outside of Noah's Ark to enjoy one-of-a-kind art projects themed around Skirball exhibitions, Jewish traditions, and the importance of caring for the world.

Details

February 2–April 2—Purposeful Planters
Celebrate the natural world by designing your very own planter pot using organic and repurposed materials.
April 6–May 28—Playful Puppets
Create your very own puppet inspired by Noah's Ark and engage in imaginative play with friends and family.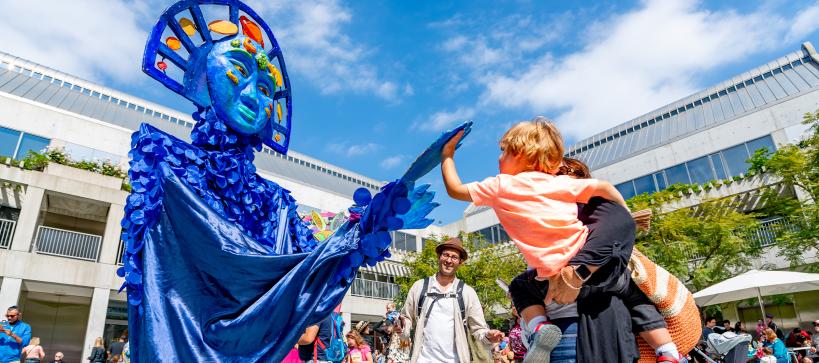 Let your imagination come to life with art, music, and some of SoCal's favorite puppetry acts during this fan-favorite event. 
Stream Noah's Ark Videos
Image Gallery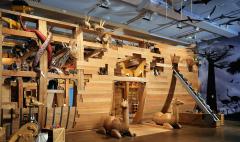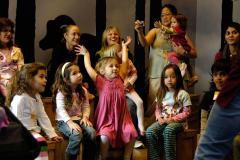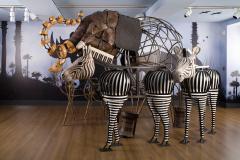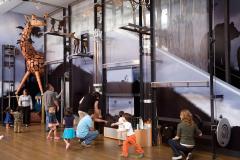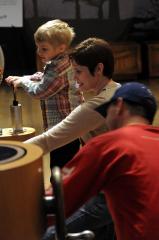 Noah's Ark Brochures
Browse the Noah's Ark Collection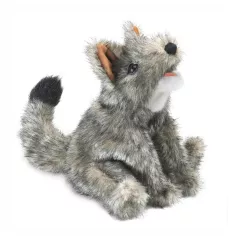 Find children's books, puppets, toys, and games from Audrey's Museum Store that celebrate the natural world and its wondrous, wild, wooly, scaly, and leafy inhabitants!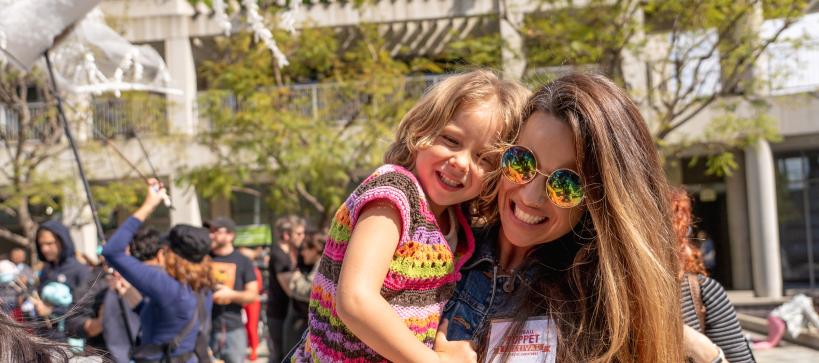 Promote justice and build community while enjoying FREE admission, exclusive programs, and more.