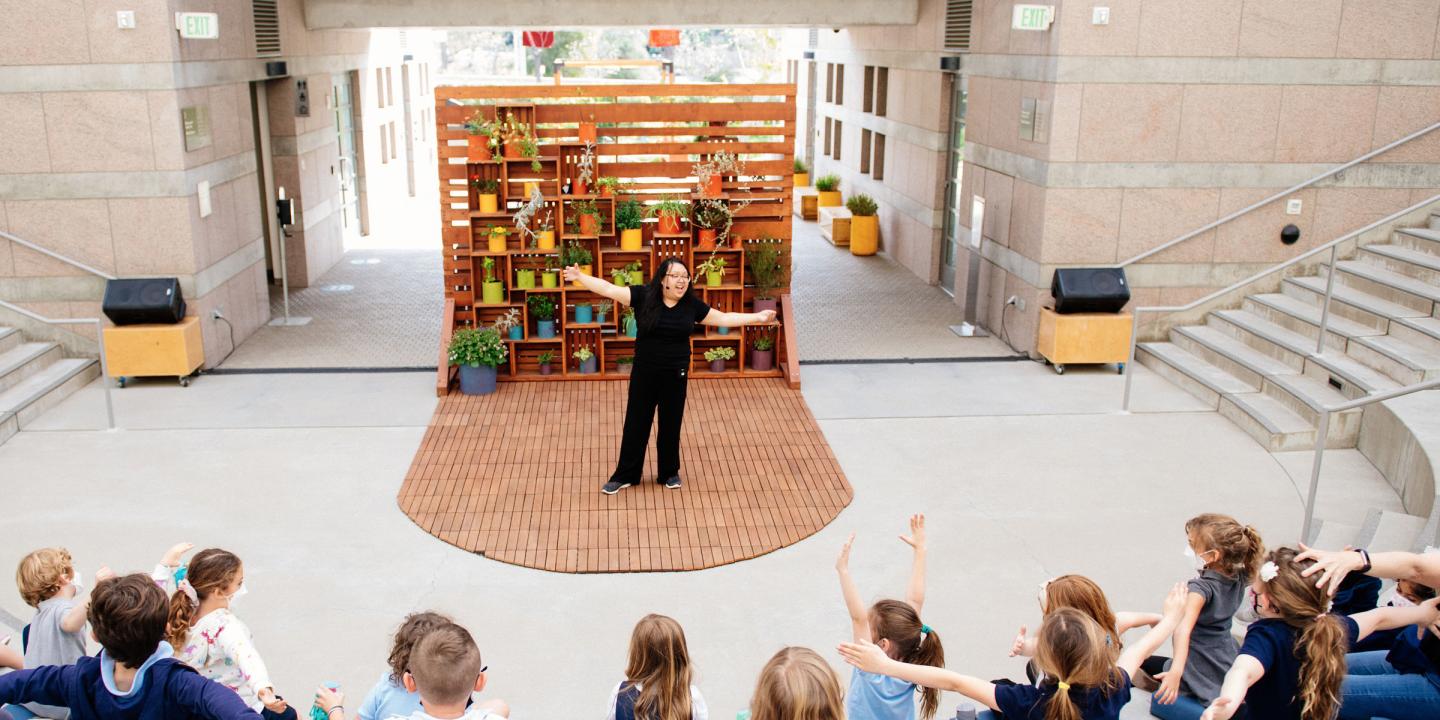 Participate in live music and storytelling performances led by our Noah's Ark educators!
Date and Time
Thursdays and Fridays, 2:15 pm (Story Time)
Saturdays and Sundays, 11:15 am (Music Jams)
Pricing and Details
Included with general admission
Walk-ups welcome
Children must be accompanied by an adult 18 and up; minimum adult/child ratio is 1:4.
Activities are subject to change or cancellation.
About the Program
Story Time (Thursdays and Fridays at 2:15 pm)—Let your imagination run wild as you become part of the story! Stories include "The Tree of Life," inspired by South American folklore of the Chorote people; "Yu the Great," inspired by Chinese folklore; "Muskrat and the Mud," inspired by Native American folklore of the Lenape tribe; and "The Girl and the Water Pot," inspired by Central African folklore of the Kwaya people. 
Music Jams (Saturdays and Sundays at 11:15 am)—Choose from a variety of instruments—including djembe drums, Indonesian hand drums, and shakers and scrapers from South and Central America—and work with others to follow basic beats, participate in challenges, and build community through music!
Donor Support
Family Programs at the Skirball Cultural Center are made possible in part by generous support from the following donor: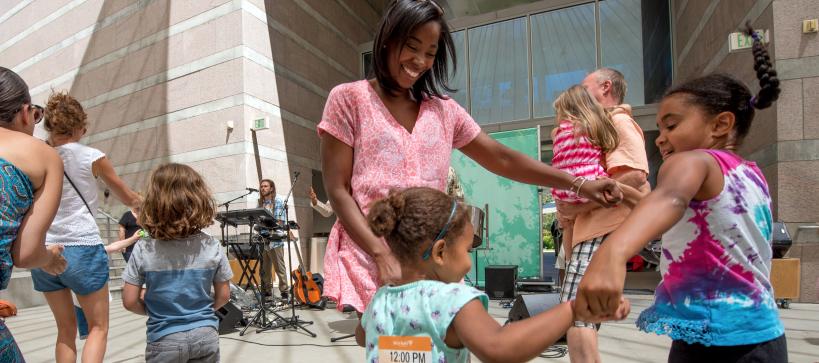 Sign up for the Kids and Families E-News and hear from us monthly about our latest offerings.