Drawing on Jewish values and tradition, the Skirball presents a wide array of public programs for people of all cultural backgrounds. Explore our upcoming offerings below and join us for experiences that promote hope, discovery, and connection.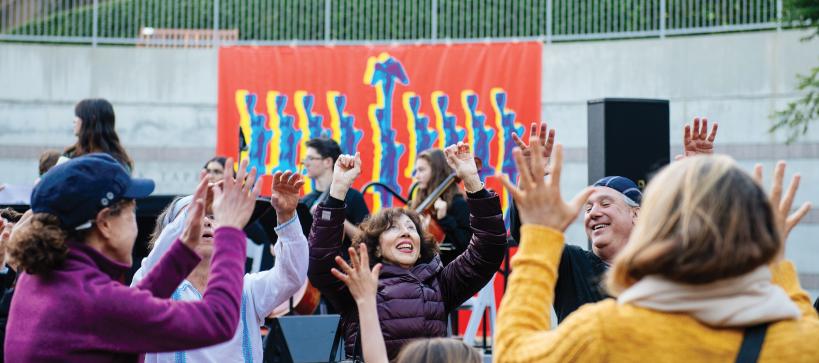 Sunday, December 10 
Join us for music, storytelling, food, art making, a photo booth, and a community candle lighting.
Audience

Public Programs

Category

Public Tours

Tuesday–Friday, 1:00 pm
Saturday–Sunday, 11:00 am and 1:00 pm

Join us for a docent-led tour of This Light of Ours: Activist Photographers of the Civil Rights Movement and spend an hour with a guided exploration of the vital work undertaken by a broad coalition of organizers and everyday people whose collective action changed America.

Audience

Public Programs

Category

Film, Special Event

Wednesday, December 13, 2023

Enjoy a screening of the documentary Dreaming of a Jewish Christmas—set almost entirely in a Chinese restaurant—about the Jewish songwriters who penned your favorite Christmas carols.