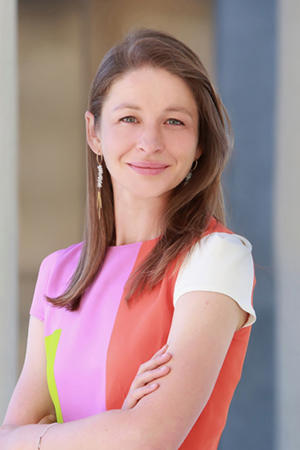 Jessie Kornberg
President and CEO
Jessie Kornberg became the President and CEO of the Skirball Cultural Center in July 2020.
To the Skirball's leadership team, Kornberg brings two decades of civil rights work—a career dedicated to dismantling systemic inequality. This commitment began with frontline anti-poverty services at the largest provider of homeless family housing in New York City. Kornberg went on to work with the NAACP and NOW before founding Ms. JD, an online community dedicated to supporting and advancing the careers of women in the legal profession. Next, she co-chaired the pro bono program at the Beverly Hills litigation boutique Bird Marella, focusing the firm's resources on prison condition reform, including a groundbreaking class action on behalf of the death row inmates at Angola state penitentiary in Louisiana.
In 2014, Kornberg became the CEO of Bet Tzedek (Hebrew for "house of justice"), one of the nation's leading free legal aid providers. Under her leadership, the agency grew to address the most pressing legal issues facing low-income families, including the establishment of the nation's first transgender medical-legal partnership and a family preparedness program to respond to growing concerns surrounding the deportation of undocumented parents.
In 2020, Kornberg co-chaired LA Represents, an unprecedented pro bono legal initiative in scope and scale, established to support residents and businesses in need during the COVID-19 crisis. She currently serves as a trustee for the Los Angeles Urban League, the Motion Picture & Television Fund, and UCLA School of Law, where she earned her JD. Kornberg lives in the Silverlake neighborhood of Los Angeles with her spouse, Aaron Lowenstein, their young children, Asa and Sadie, and a rescued black spaniel mix named Laila Tov.
---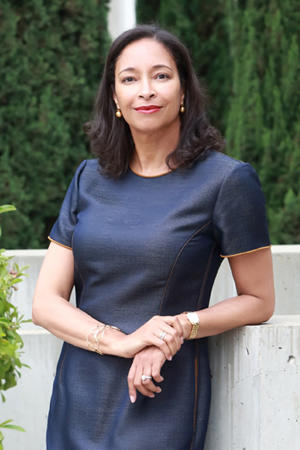 Leslie K. Johnson
Executive Vice President
Leslie K. Johnson brings three decades of experience in arts education, nonprofit management, and cultural leadership to her role as Executive Vice President of the Skirball Cultural Center.
Prior to joining the Skirball, Johnson served as the Director of Social Strategy, Innovation, and Impact at Center Theatre Group (CTG), one of the nation's largest regional theaters. As CTG's lead strategist on mission-focused initiatives, she led all aspects of its educational, community, and audience engagement programming. Johnson also held institutional-level responsibility for defining and animating CTG's workplace culture, including operating as the theater's chief diversity officer—a role she defined as building community both internally and externally.
During her career, Johnson also led school programming at the Performing Arts Center of Los Angeles County (The Music Center); served as Board Chair of the California Alliance for Arts Education, helping to set statewide policy priorities for arts education; and represented California on the John F. Kennedy Performing Arts Center's National Alliance for Arts Education Leadership Committee, chairing that body's advocacy efforts. As the Associate Director of the Los Angeles Arts and Business Council, she fostered cross-sector collaborations, delivering essential economic, human, and informational resources to hundreds of local artists and cultural organizations.
Johnson's early professional life included preserving rare books at UCLA Library Special Collections, cataloging works on paper for the Grunwald Center for the Graphic Arts, and serving as a preparator and registrar at the Museum of Contemporary Art, Los Angeles. She was in the inaugural cohort of the Getty Foundation's Multicultural Undergraduate Internship program (now called the Getty Marrow Undergraduate Internship program). Johnson majored in history at UCLA and holds an Executive MBA certification from the London School of Economics and Political Science.
---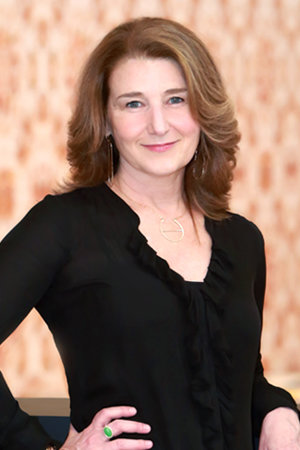 Sheri Bernstein
Vice President and Museum Director
Sheri Bernstein joined the Skirball in 2001 as Director of Education and Project Director of Noah's Ark at the Skirball, guiding the creation of the acclaimed children's and family destination, which has welcomed more than one million visitors since opening in 2007 and won the Excellence in Exhibition Award from the American Alliance of Museums in 2008. As Vice President of Education and Visitor Experience from 2015 to 2021, she spearheaded the strategic expansion and evolution of the Skirball's award-winning school programs, its multidisciplinary offerings for families with children, its docent touring program, and all facets of frontline visitor experience.
Bernstein has played a major role in diversifying the Skirball's audiences, forging longstanding partnerships with community organizations, and shaping the Skirball's identity as an institution that values and centers the voices of artists, students, educators, and cross-generational audiences. Prior to her Skirball tenure, Bernstein spent six years at LACMA in the Modern and Contemporary Art Department, where she co-organized the five-part landmark exhibition Made in California: Art, Image, and Identity, 1900–2000, the largest in LACMA's history. She has also held positions at the Smithsonian American Art Museum and the Institute of Contemporary Art, Boston. Bernstein holds undergraduate and graduate degrees in art history from Yale University and Harvard University, respectively. 
---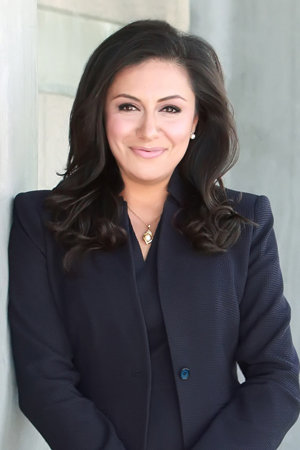 Pamela Kohanchi
Senior Vice President, General Counsel and Secretary
Pamela Kohanchi brings deep experience engaging both internal and external partners to move the arts and legal world forward. In her role as LACMA's Deputy General Counsel, she advised on myriad strategic initiatives and complex projects, including large-scale public art installations, international partnerships, a planned $650 million new building, major acquisitions and gifts of art, and technology collaborations. Her expertise in a broad array of complex legal issues—from corporate governance and copyright to employment and nonprofit matters—coupled with a collaborative approach to policymakers and staff alike, facilitated iconic, wondrous works for Los Angeles such as Levitated Mass, the promised gift of the Sheats-Goldstein Residence, and Art + Technology Lab partnerships with innovation leaders such as Google and SpaceX.
Prior to LACMA, Kohanchi served as an attorney at Sidley Austin LLP in Los Angeles and worked for the American Bar Association's Section of Individual Rights and Responsibilities in Washington, DC. A member of the California State Bar, Kohanchi holds a JD degree from Stanford Law School and a BA in political science from University of California, Los Angeles.
---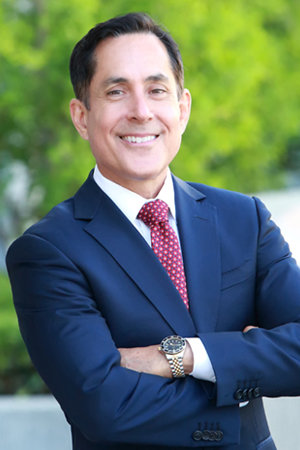 Reuben J. Sanchez
Chief Financial Officer
Reuben J. Sanchez brings over two decades of accounting and finance leadership at international entertainment and consumer products organizations. In his role as Regional Vice President at Live Nation, he led a twenty-one-person team responsible for nearly half a billion dollars in annual revenue for the division's second-largest region.
He also drove financial support and aided the overall RFP projects for two of LA's most iconic concert venues, the Greek Theatre and Hollywood Bowl, helping local leadership win both venue deals. Sanchez developed his professional expertise at well-regarded companies such as Belkin Corp, Vivendi Universal Games, and the Walt Disney Company. After earning a BS in accounting at University of Southern California, Sanchez began his career at Deloitte, where he gained international audit experience, thanks in part to a two-year rotation in its Paris office through the company's Strategic Career Development Program.
---
Marlene Braga
Vice President, Public Programs
Ben Elisondo
Senior Vice President, Operations
Jered Gold
Vice President, Communications and Marketing
Stephanie May
Vice President, Hospitality and Private Events
Beaumont Shapiro
Rabbi in Residence
Rachel Stark
Vice President, Education and Family Programs
Jocelyn Tetel
Vice President, Advancement