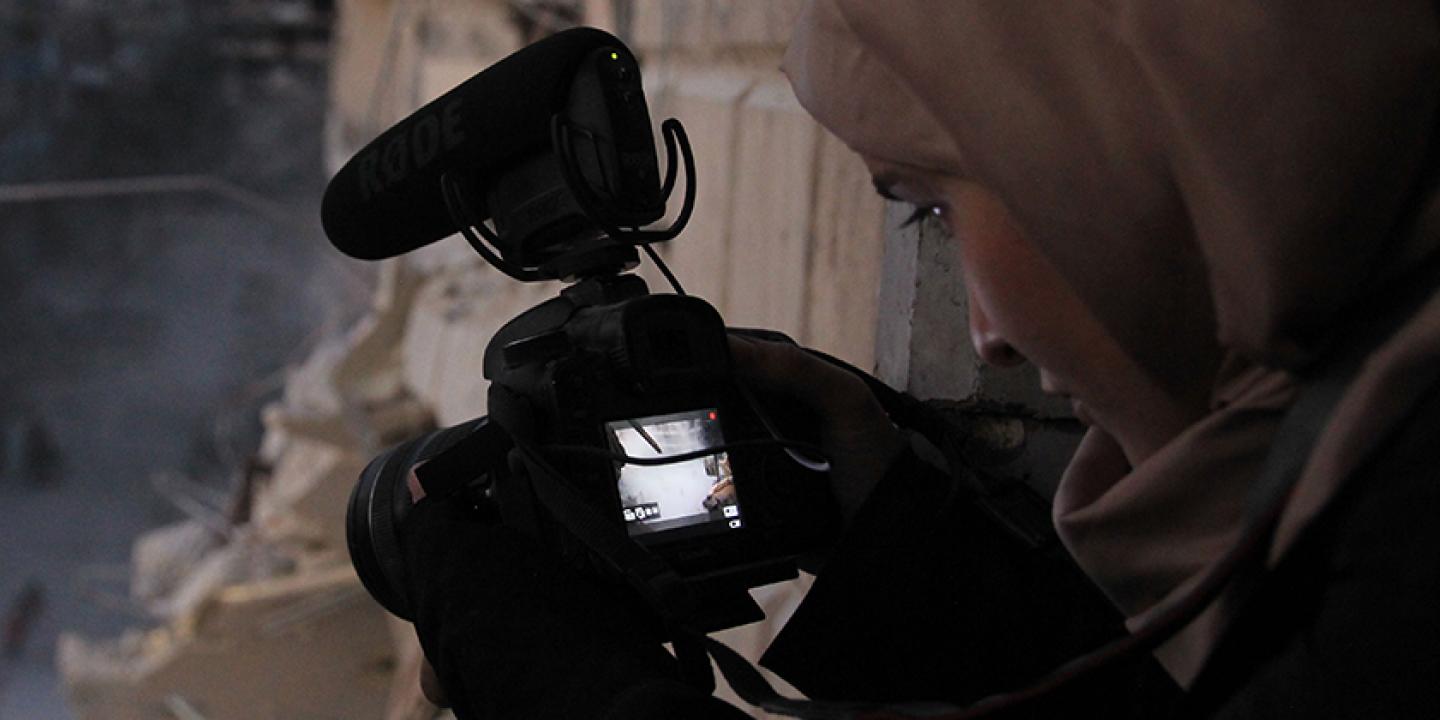 This is a past program
This program took place on
Thursday, December 5, 2019
About the Program
Witness the incredible story of Waad al-Kateab, who filmed her life for over five years during the conflict in Aleppo, Syria. During this time, she married a doctor who operated the only functioning hospital in their besieged area and gave birth to their daughter, Sama, all while continuing to film the cataclysmic events unfolding around her. Don't miss this moving documentary about love, laughter, loss, sacrifice, and survival.
Directed by Waad al-Kateab and Edward Watts. Produced by WGBH/FRONTLINE. Distributed by PBS Distribution.
(2019, 100 min. No MPAA rating.)
A Q&A with the directors Waad al-Kateab and Edward Watts follows the screening.
Arrive early to view the exhibitions! The galleries will be open from 6:00 to 7:30 pm.