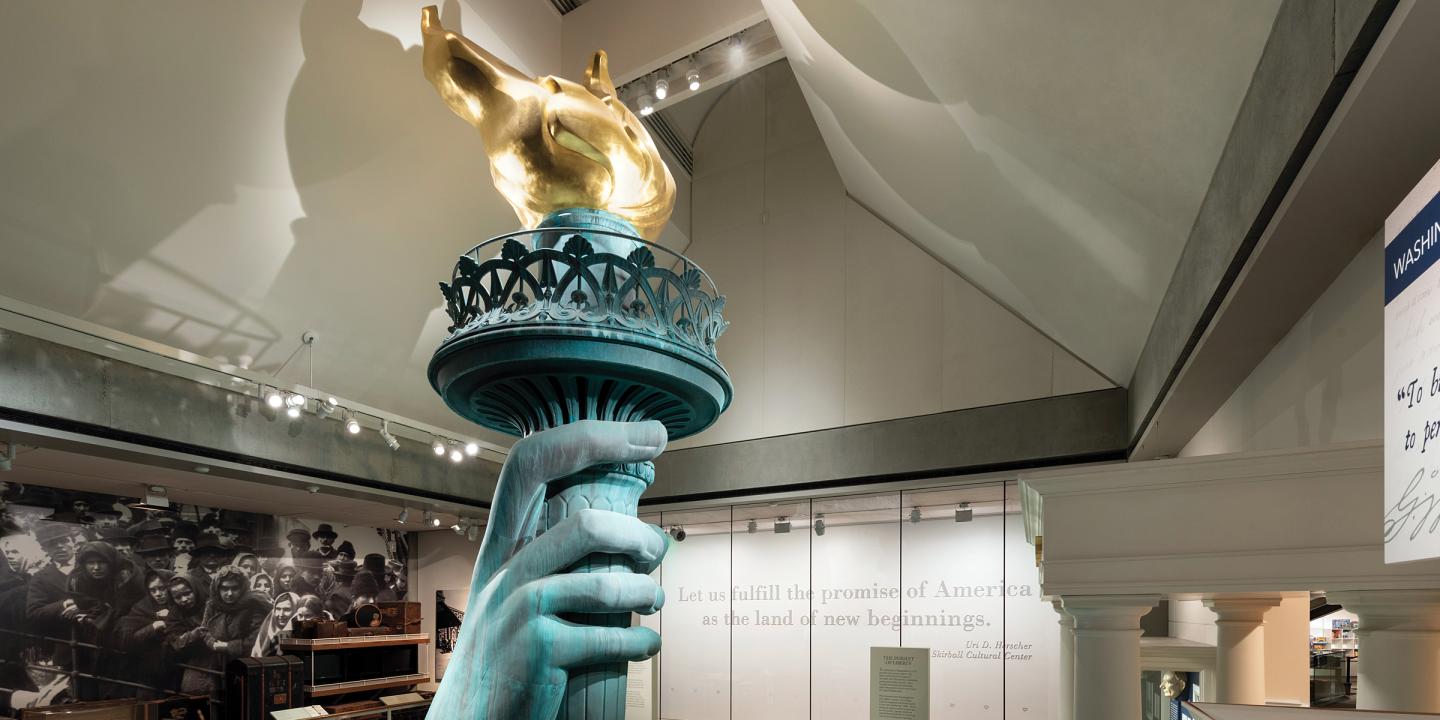 Explore the stories and artifacts featured in the Skirball's permanent exhibition, Visions and Values: Jewish Life from Antiquity to America. Drawing on Jewish traditions, these FREE lessons invite young people of all cultural backgrounds to explore their family histories, create original works of art, and become agents of change.
Curriculum Extension
Build upon the Honor Memory lesson plan with this collage-making activity developed by Los Angeles artist Stephanie Mercado. Combine Mercado's illustrations with personal artwork and photos of family and friends to express the memories, values, and ideals you carry wherever you go.

Students will study artist Chloë Bass's multimedia artwork and discuss the power of questions to prompt close looking and discovery. Then students will make their own artwork as a tool for reflection.