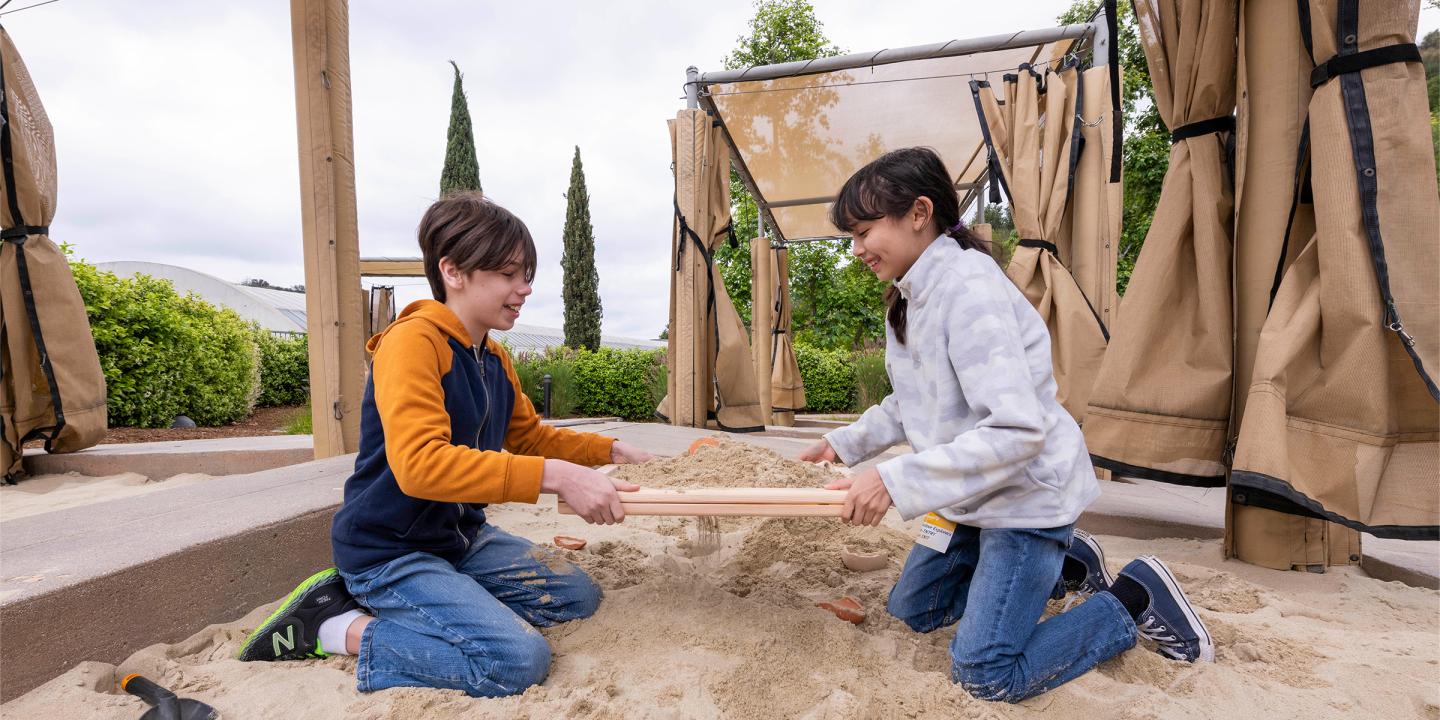 Students connect the past, present, and future in this fun archaeological adventure!
When
Select weekdays, March–June, 2024, 10:00 am–12:00 pm 
Admission
This program and waitlist are at capacity.
$100/tour (admission scholarships available), 15 to 35 students and 5 adults maximum per visit 
Groups with more than 35 students should contact education@skirball.org. 
About the Program
By looking to the ancient past, consider what traces we are leaving behind for future generations as we become the cultural heritage protectors of tomorrow! 
During this interactive indoor/outdoor school tour, students will uncover and study artifact replicas of an Iron Age town. By employing different methods to examine their findings, students will develop hypotheses about the history, commerce, religion, and cultural practices of people who lived three thousand years ago. 
Note: Dig activities may be moved indoors due to weather. 
School tours book quickly! Be prepared for registration day by setting up your School Program account in advance. 
Review registration tips, find details about admission and bus scholarships, and more!