About the Exhibition
Trace makes its Los Angeles debut at the Skirball this winter. Created by Ai Weiwei (b. Beijing, 1957), one of China's most provocative and socially engaged artists, the exhibition—which features three of the installation's original six floor panels—portrays individuals from more than twenty-five countries around the world whom the artist and various human rights groups consider to be activists, prisoners of conscience, and advocates of free speech.
Each of the eighty-three portraits on display is hand-assembled and made up of thousands of LEGO® bricks. This disarmingly playful material can easily be constructed, or deconstructed, on a massive scale—in some ways acting as a metaphor for freedom itself.
An outspoken human rights activist, Ai Weiwei was arrested by Chinese authorities in 2011 and held incommunicado for three months. Upon release, he was prohibited from traveling abroad or engaging in public speech and was subjected to continued government surveillance for four years. His position as a dissident artist has informed much of his recent work. Foregrounding Ai Weiwei's own experiences of incarceration, interrogation, and surveillance, Trace puts a spotlight on the importance and the fragility of our most basic democratic ideals.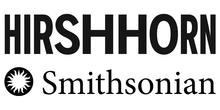 Ai Weiwei: Trace is organized by the Hirshhorn Museum and Sculpture Garden, Smithsonian Institution, Washington, DC.

LEGO® is a trademark of the LEGO Group, which does not sponsor, authorize, or endorse this program.
About the Artist
Ai Weiwei has spent nearly four decades exploring the relationships between art, society, and individual experience. His work, as prolific as it is eclectic, encompasses a wide range of media, including sculpture, installation, photography, film, painting, and architecture. He has extended his practice across multiple disciplines and through social media to communicate with a global public and to engage fellow artists with projects on a massive scale.
Ai attended the Beijing Film Academy and the Parsons School of Design in New York. He has received an honorary doctorate from the Faculty of Politics and Social Science, University of Ghent, Belgium (2010), as well as many international awards.