This is a past exhibition
This exhibition was on view at the Skirball
October 22, 2013–March 2, 2014
About the Exhibition
Global Citizen: The Architecture of Moshe Safdie surveyed the renowned architect's career from his formative period in the 1960s and early 1970s to his recent projects around the world, exploring his aesthetic language of transcendent light, powerful geometry, and iconic forms. Using sketches, models, photographs, and films of twenty-five projects, the exhibition portrayed Safdie's architecture not only as visual art but as a medium for advancing social, political, and cultural goals.
Safdie's designs exemplify "progressive contextualism"—a way of thinking globally about building. His works combine the social activism and advanced technologies of modernism with a profound respect for historical and regional context. Ceremonial and uplifting, yet never intimidating, Safdie's buildings are places where communities are forged of strangers, memory is enshrined, and identity is created.
About Moshe Safdie
Moshe Safdie is a leading architect, urban planner, theorist, educator, and author who has been a visionary force in architecture, urban planning and design for over forty years. Born in Haifa, Israel, in 1938, Safdie moved to Canada with his family in 1953. He graduated from McGill University in 1961 with a degree in architecture and in 1964 he established his own firm to realize Habitat at Expo '67, an adaptation of his thesis project, "A Case for City Living/Three Dimensional Modular Building System," written at McGill. Habitat became a pioneering example of prefabricated housing.  
In 1970 Safdie established a Jerusalem branch office and commenced on an intense restoration of Jerusalem's Old City and the reconstruction of the new center, linking the Old and New Cities. In 1978, Safdie relocated his residence and principal office to Boston where he served as Director of the Urban Design Program at Harvard University Graduate School of Design from 1978 to 1984, and Ian Woodner Professor of Architecture and Urban Design from 1984 to 1989.
Over the last several decades, Safdie has completed a wide range of projects, including cultural, educational, and civic institutions; neighborhoods and public parks; mixed-use urban centers and airports; and master plans for existing communities and entirely new cities.
Image Gallery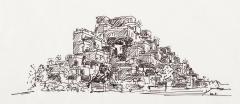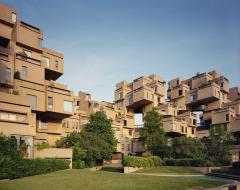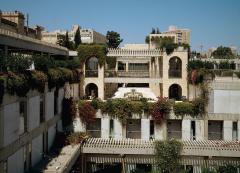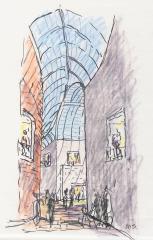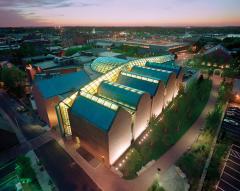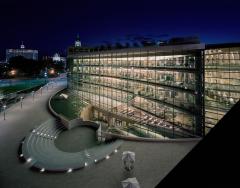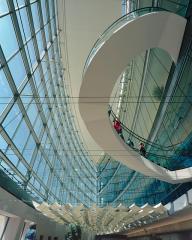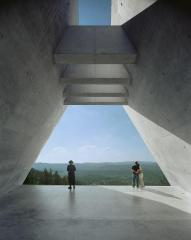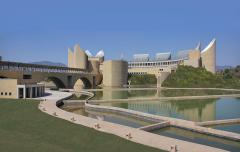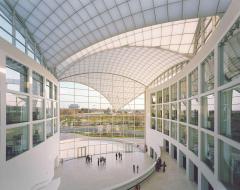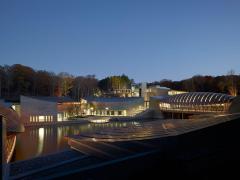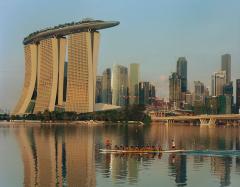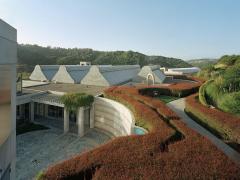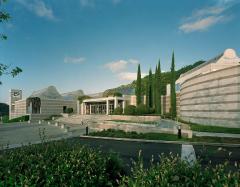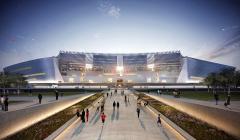 More to Explore
Donor Support
GLOBAL CITIZEN: THE ARCHITECTURE OF MOSHE SAFDIE WAS ORGANIZED BY CRYSTAL BRIDGES MUSEUM OF AMERICAN ART, BENTONVILLE, ARKANSAS, IN ASSOCIATION WITH THE SKIRBALL CULTURAL CENTER, LOS ANGELES, CALIFORNIA.
THE EXHIBITION AND ITS RELATED EDUCATIONAL PROGRAMS WERE GENEROUSLY CO-PRESENTED BY:
The Skirball Foundation
The Walton Family Foundation