This is a past exhibition
This exhibition was on view at the Skirball
September 1, 2015–February 21, 2016
About the Exhibition
Sharing food is one of the most genuine forms of cultural exchange. Gathered at the dinner table, we reminisce, share stories, and engage with one another. Petit Takett: Love, Legacy, and Recipes from the Maghreb, an exhibition based on Los Angeles artist and photographer Orly Olivier's Tunisian Jewish heritage, celebrated food as a powerful connection to the past. A diverse collection of original and historic photographs, family heirlooms, ephemera, and original letterpress posters illustrated the journey of Olivier's family from Tunisia to Israel and finally to the United States, between the 1950s and the present.
A large-scale image in the gallery transported visitors to Takett's, the Tunisian restaurant where Olivier's grandmother shared her love of food and entertaining. Her father's recipe box, reproductions of his recipe cards (written in French, Arabic, and English), household objects, and family photographs documented the diverse culinary traditions of Olivier's family. Also on display, Olivier's original photographs and letterpress posters showed how she has reinterpreted those traditions for the present day. An interactive recipe mosaic, inspired by the designs of North African textiles and tiles, invited visitors to leave behind their own family recipes.
Olivier has commemorated her Tunisian heritage through the Petit Takett project, which comprises a food and lifestyle blog as well as a series of dinners and events for the Los Angeles community. The Petit Takett exhibition and related programs, including a Tunisian dinner and a shibori indigo tie-dye workshop, not only shared Olivier's fascinating story with the Skirball community but also encouraged visitors of many cultural backgrounds to explore and share their own heritages and customs.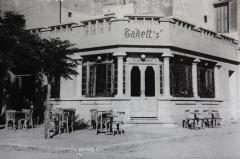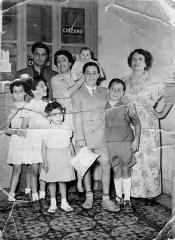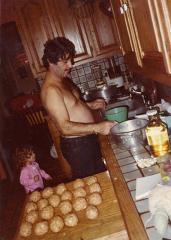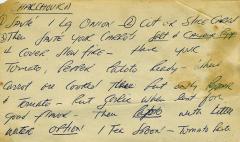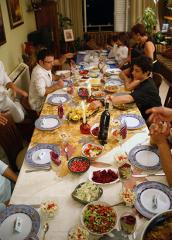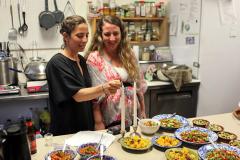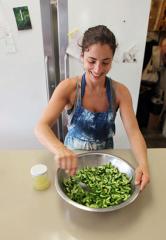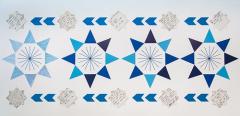 More to Explore