This is a past exhibition
This exhibition was on view at the Skirball
April 10–September 7, 2014
This exhibition showcased the evocative world of the pioneering author and illustrator Ezra Jack Keats (1916–1983), featuring more than eighty original works by the artist. Ranging from preliminary sketches and preparatory books to final paintings and collages, the works displayed in The Snowy Day and the Art of Ezra Jack Keats explored a life and career that became an inspiration for generations of readers and authors.
Keats was born Jacob Ezra Katz to Jewish immigrant parents in Brooklyn. His landmark book The Snowy Day (1962), which won the prestigious Caldecott Medal, was the first modern, full-color book to feature an African American protagonist. Published during the height of the civil rights movement in America, the book paved the way for multiracial representation in children's literature.
The Snowy Day and the Art of Ezra Jack Keats exhibition featured works on loan from the de Grummond Children's Literary Collection of the University of Southern Mississippi, including examples of Keats's most introspective but less-known output inspired by Asian art and poetry. At the Skirball, the exhibition also invited visitors to take part in imaginative play inspired by Keats's art, such as story writing and shadow making.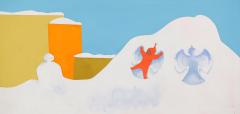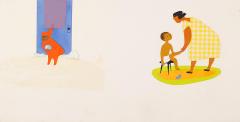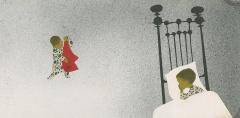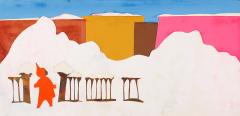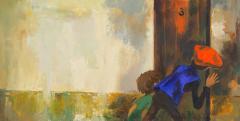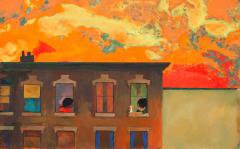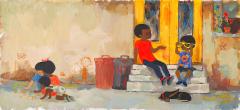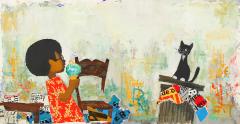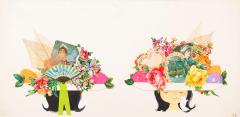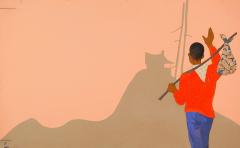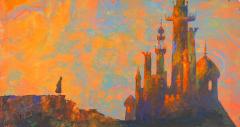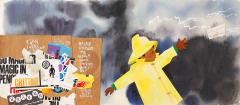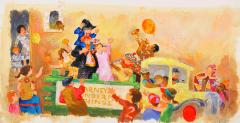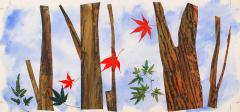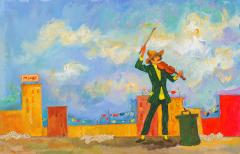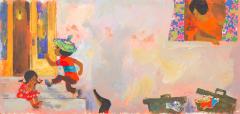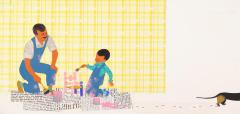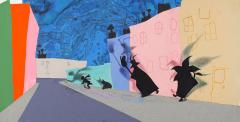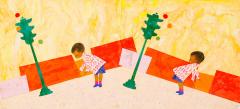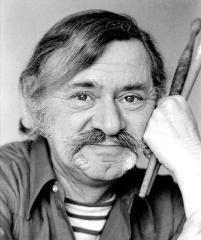 Donor Support
THE SNOWY DAY AND THE ART OF EZRA JACK KEATS WAS ORGANIZED BY THE JEWISH MUSEUM, NEW YORK, FROM THE COLLECTION OF THE DE GRUMMOND CHILDREN'S LITERATURE COLLECTION, THE UNIVERSITY OF SOUTHERN MISSISSIPPI. THE EXHIBITION WAS FUNDED THOUGH A GENEROUS GRANT FROM THE EZRA JACK KEATS FOUNDATION. ADDITIONAL SUPPORT WAS PROVIDED BY THE JOSEPH ALEXANDER FOUNDATION, THE ALFRED J. GRUNEBAUM MEMORIAL FUND, AND THE WINNICK FAMILY FOUNDATION.
THE SNOWY DAY AND THE ART OF EZRA JACK KEATS AND ITS RELATED PROGRAMS AT THE SKIRBALL CULTURAL CENTER WERE MADE POSSIBLE IN PART THROUGH THE GENEROUS SUPPORT OF THE FOLLOWING DONORS:
The Boeing Company
Carsey Family Foundation
Specialty Family Foundation
Lannette and Scott Turicchi
ADDITIONAL SUPPORT PROVIDED BY:
Eileen Harris Norton Foundation
Patricia and Stanley Silver