This is a past exhibition
This exhibition was on view at the Skirball
April 14–September 4, 2022
About the Exhibition
Exploring ideas of identity, power, and belonging in the United States, Talking Back to Power: Projects by Aram Han Sifuentes presents garments, banners, samplers, quilts, and sculptures that highlight American immigrant experiences.
The exhibition examines themes of justice and inclusion through artworks, including many that are co-created with the artist's community of collaborators. On view are pieces that delve into the artist's own immigration experience, the valuable but undervalued labor that many immigrants provide, the official and unofficial ways that immigrants create spaces of belonging, and the power of creative protest for envisioning a better future. 
"Talking Back to Power: Projects by Aram Han Sifuentes reminds us that artmaking has the power to bridge the personal and political, and envision social conditions where everybody can belong."—Hyperallergic
About the Artist
Aram Han Sifuentes is a fiber and social practice artist, writer, and educator who works to center immigrant and disenfranchised communities. Her work often revolves around skill sharing, specifically sewing techniques, to create multiethnic and intergenerational sewing circles which become a place for empowerment, subversion, and protest.
Solo exhibitions of her work have been presented at the Jane Addams Hull-House Museum, Hyde Park Art Center, Chicago Cultural Center, Pulitzer Arts Foundation, and moCa Cleveland. Han Sifuentes is a 2016 Smithsonian Artist Research Fellow, 2016 3Arts Awardee, 2021 3Arts Next Level Awardee, 2020 Map Fund Grantee, and 2022 Center of Craft's Craft Research Fund Artist Fellow.
Her project Protest Banner Lending Library, on view within Talking Back to Power, was a finalist for the Beazley Design Awards at the Design Museum (London, UK) in 2016. She earned her BA in Art and Latin American Studies from the University of California, Berkeley, and her MFA in Fiber and Material Studies from the School of the Art Institute of Chicago. She is currently an associate professor, adjunct, at the School of the Art Institute of Chicago.
Image Gallery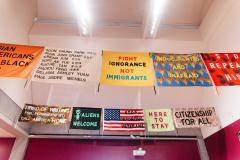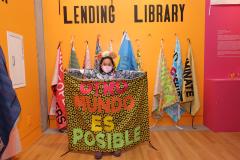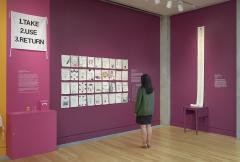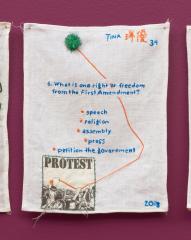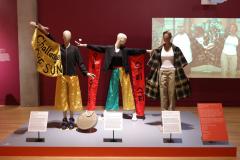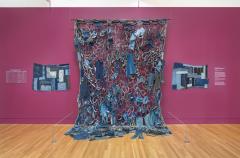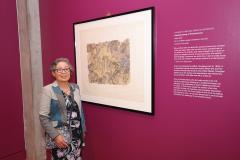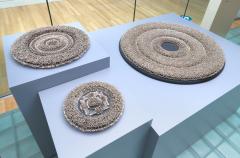 Donor Support
The exhibition and its related educational programs at the Skirball Cultural Center are made possible by generous support from the following donors:
Billie and Steve Fischer
Alicia Miñana and Rob Lovelace
Additional support is provided by the following donor:
Soraya and Younes Nazarian Family Foundation