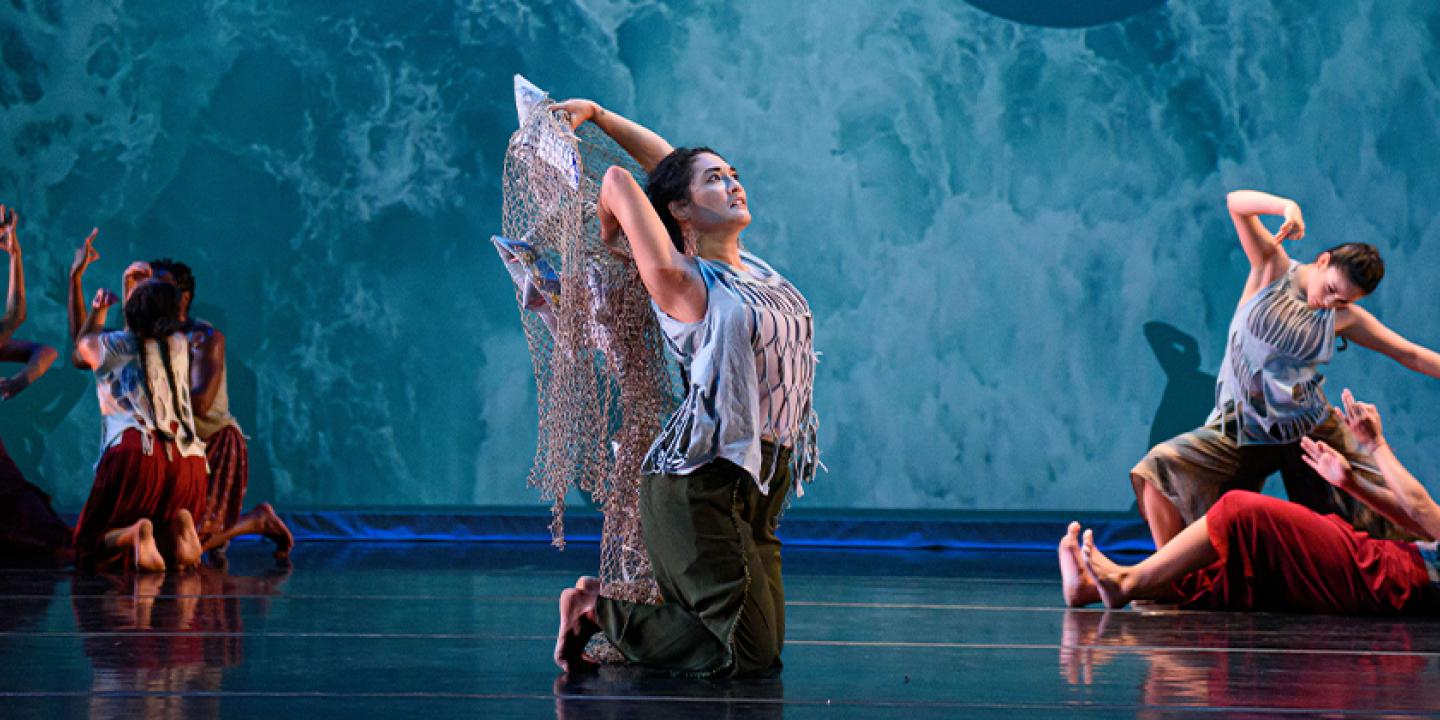 This is a past program
This program took place on
Friday, October 21, 2022
About the Program
Invoking the work and dreams of BIPOC women and femmes, Ananya Dance Theatre is a leading creator of feminist contemporary dance.
Come see their performance of Dastak: I Wish You Me, a powerful meditation on borders, loss, belonging, home, and liberation. Structured through four elemental journeys—earth, water, fire, and air—the work traces the dastak ("knockings" in Farsi) of global injustices on our hearts and harkens to the cross-generational love that has carried communities through difficult migrations.  
Fans of Ananya Dance Theatre may remember a filmed presentation of Dastak: I Wish You Me, shown by the Skirball in May 2021. Now see this captivating piece live on stage!
"I refuse the binary where dancers can be entertainers or they can be thinkers. My thinking is powered by my dancing, and my dancing is powered by my critical analysis. I have aligned my balance with justice."—Ananya Chatterjea, founder