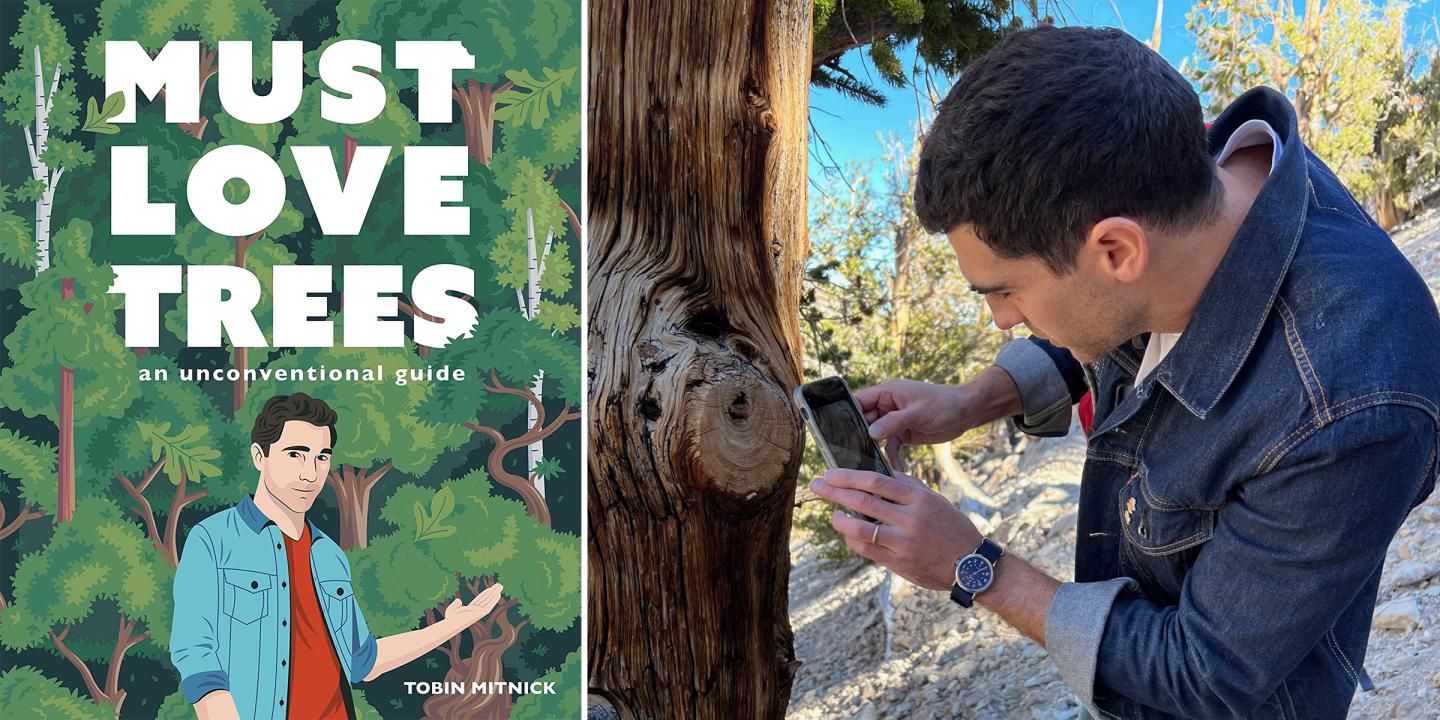 With his new book Must Love Trees, Tobin Mitnick (JewsLoveTrees on social media) leads you, the tree-curious, through the wonderful world of North American trees.
This is a past program
This program took place on
Tuesday, April 11, 2023
About the Program
Tree-curious? Audrey's Museum Store at the Skirball is proud to present Tobin Mitnick, JewsLoveTrees creator and shameless tree lover, as he shares from his new book, Must Love Trees: An Unconventional Guide.
In Must Love Trees, Mitnick shares his deeply personal connection to our forest companions in ways that expand the storied genre of nature writing. From an imagined dialogue with the world's oldest bristlecone pine, to the minutiae of tree huggability, to the emotional toll of taking up the practice of bonsai, this fresh take on the world of trees is an original and occasionally outlandish guide for both budding and seasoned tree-lovers.
Books are available from Audrey's Museum Store. A book signing follows the program. 
Must Love Trees is available now from Audrey's Museum Store! Order online or purchase a copy during the program. 

$24.99 General | $22.50 Members