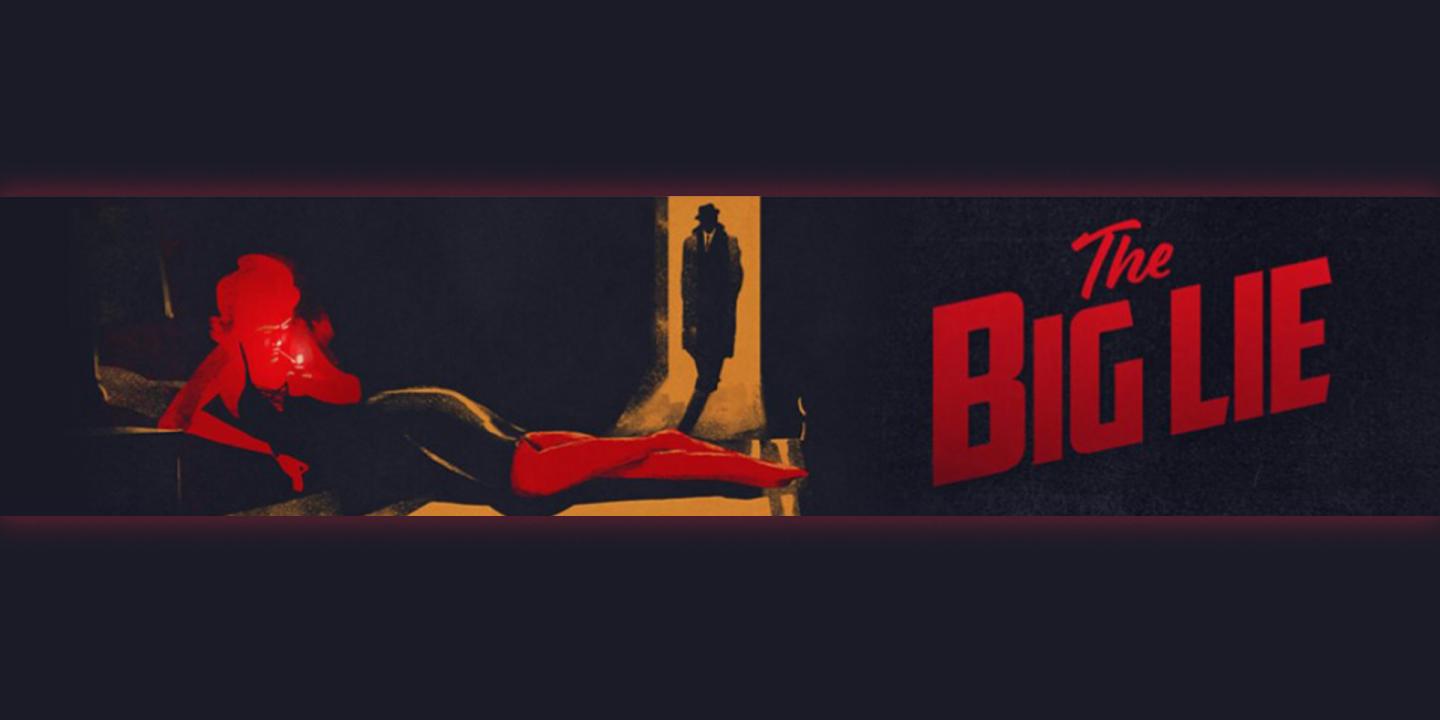 Experience the first episode of the audio drama, The Big Lie, performed with live shadow play. Inspired by real events, this historical fiction centers on the making of the controversial pro-union film, Salt of the Earth (1952). A Q&A with John Mankiewicz, director Aaron Lipstadt, and writer Jamie Napoli.
This is a past program
This program took place on
Thursday, August 31, 2023
About the Program
Join the Skirball for the LA premiere of the Audible Original scripted podcast The Big Lie. Watch shadow play actors perform the first episode using the podcast's original audio and stick around for a Q&A with some of the podcast's cast and creators.
Q&A panelists include:
John Mankiewicz, Executive Producer and Show Creator
Aaron Lipstadt, Director
Jamie Napoli, Writer
The Big Lie follows FBI special agent Jack Bergin (voiced by Jon Hamm), who is sent to investigate three Blacklisted filmmakers—Academy Award-winning writer Michael Wilson (voiced by Bradley Whitford), Academy Award-nominated producer Paul Jarrico (voiced by Kirk Baltz), and director Herbert J. Biberman (voiced by John Getz)—who were inspired by a New Mexico labor strike to make Salt of the Earth (1954), a feature film that dramatized their pro-labor, pro-feminist beliefs. 
Convinced the film is a recruitment tool for the Communist Party, Jack will do whatever is necessary to shut the production down. The Big Lie is an explosive story of conspiracy, betrayal, and temptation that resonates with today's divided America and reminds us all that fear spreads faster than the truth.
Arrive early to view the exhibitions—including Blacklist: The Hollywood Red Scare, which features several artifacts related to Salt of the Earth.
More about The Big Lie and the Live Performance
"Getting to tell this story over audio, in a format that mirrors the way audiences might have actually heard it over the radio in the 1950s, made it all the more authentic."—Jon Hamm (FBI special agent Jack Bergin in The Big Lie)
The Big Lie was created by John Mankiewicz from a story by Salt of the Earth producer Paul Jarrico, co-written by Jamie Napoli, directed by Aaron Lipstadt, with an original score by David Mansfield. It is an Audible Original, produced by Fresh Produce Media.
Shadow acting will be performed by Little Cinema, an award-winning creative agency reimagining experiences for media, entertainment, and beyond.