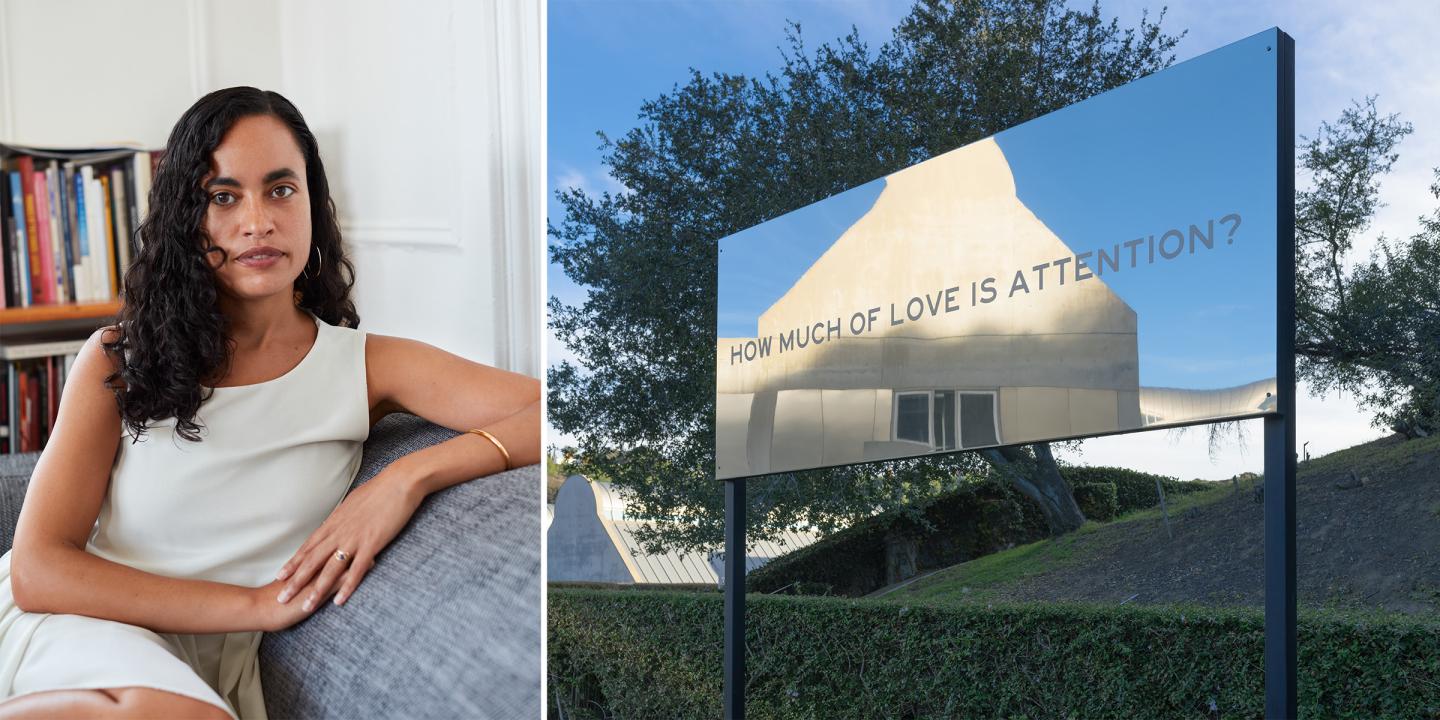 This is a past program
This program took place on
Wednesday, January 18, 2022
About the Program
Hear Chloë Bass, the artist behind two concurrent projects in Los Angeles, in conversation with curators Cate Thurston, of the Skirball Cultural Center, and Taylor Renee Aldridge, of the California African American Museum (CAAM), about the roles of institutions and artists with respect to the creation and stewardship of memory, memorials, and the presentation of private feelings in public spaces.
Bass, Thurston, and Aldridge will examine the ways in which diverse cultural contexts present different, if overlapping, modes of institutional and individual responsibility, touchpoints for connection and friction, and human-level opportunities for encounter. This conversation will be moderated by artist and writer Gelare Khoshgozaran.
Bass's exhibition Chloë Bass: Wayfinding is on view at the Skirball through March 12, 2023, and her exhibition Chloë Bass | #sky #nofilter: Hindsight for a Future America is on view at Art + Practice, presented by the CAAM, through January 21, 2023. Another of Bass's public projects will be presented by CAAM in summer 2023.
This conversation is co-presented with the California African American Museum.
Donor Support
Chloë Bass: Wayfinding and its related educational programs at the Skirball Cultural Center are made possible by generous support from the following donors:

Kafi and Bob Blumenfield
Stephanie and Harold Bronson