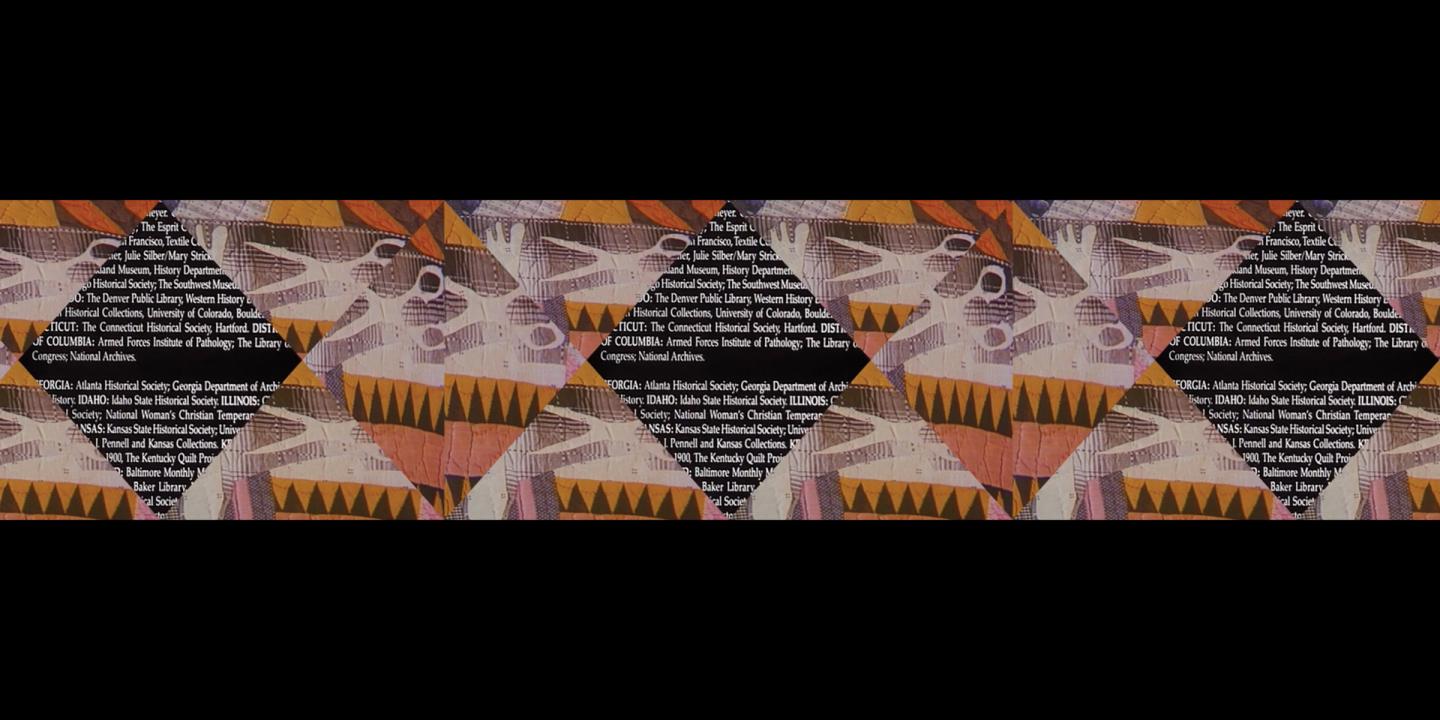 Date and Time
Saturday, January 28, 2:00 pm
Doors open at 1:30 pm.
Pricing and Details
$10 General
$5 Members, Seniors, and Full-Time Students
Includes Museum admission
Reservations recommended
Masking Policy
Please bring a non-cloth mask to wear while indoors (ages 2+).
About the Program
Watch the award-winning documentary Hearts and Hands: 19th Century Women and Their Quilts, which explores how quilts have not only been part of everyday life, but also present in major movements from abolition to suffrage.
Stay for a conversation about the use of "women's work" in activist causes with filmmaker Pat Ferrero, Los Angeles–based Jewish artist Sabrina Gschwandtner, and independent curator Louise Steinman.
Directed by Pat Ferrero (1988, 63 min. No MPAA rating.)
Spotlight on Sabrina Gschwandtner
Donor Support
Fabric of a Nation and its related educational programs at the Skirball Cultural Center are made possible by generous support from the following donors:

The Philip and Muriel Berman Foundation
The Richard E. and Harriett F. Gold Charitable Fund
David and Sarah Harden
Jenni Kayne
The Keston Family
Alicia Miñana and Rob Lovelace