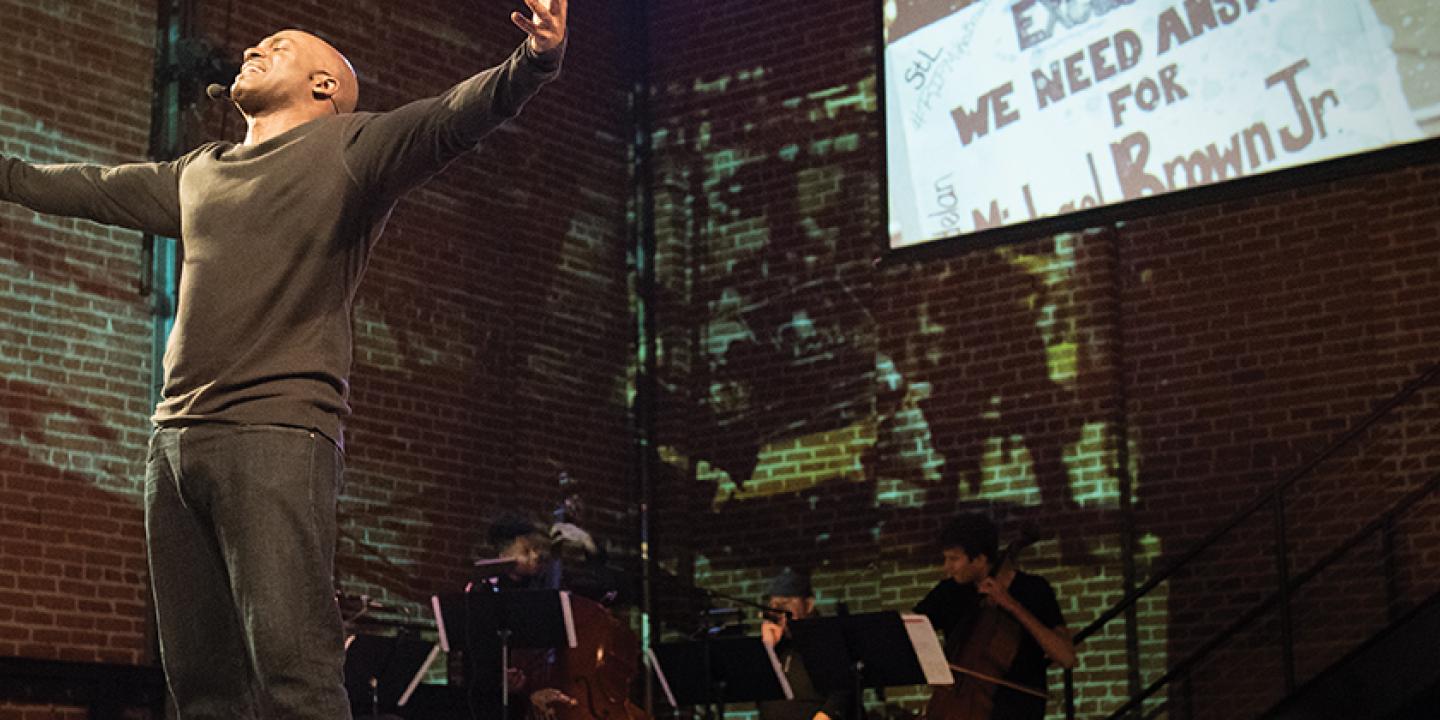 This is a past program
This program took place on
Thursday, June 2, 2022
About the Program
The Skirball Cultural Center and Los Angeles Philharmonic present Lyrics from Lockdown, a groundbreaking multimedia production created by theater innovator Bryonn Bain. Exposing the unresolved contradictions between America's prison system and its democratic ideals, this true story begins with Bain's wrongful imprisonment while studying law at Harvard. From there, Bain weaves together the voices of more than forty characters into a one-man tour de force.
See this award-winning theatrical production during a one-night-only event to celebrate the launch of the Center for Justice at UCLA and the release of Bain's new book, Rebel Speak: A Justice Movement Mixtape. Fusing hip-hop, spoken word, R&B, calypso, and classical music, Lyrics from Lockdown tells a provocative story of racial profiling and wrongful incarceration in a nation imprisoning more people than any other in the world.
Following the performance, Bain will join in conversation with Dolores Huerta, president and founder of the Dolores Huerta Foundation.
The For Freedoms exhibition Another Justice: By Any Media Necessary, showcasing the art of women incarcerated at a California federal prison, will also be on view.
Ticket proceeds go to the Dolores Huerta Foundation.

Preorder a signed copy of Rebel Speak from Reparations Club. Use code REBEL at checkout for 10% off. Make sure to choose the "Skirball event pickup only" option before adding the book to your cart. Books will also be available for purchase at the program.
"Bain speaks his truth with power we desperately need to hear."—Cornel West, scholar and activist