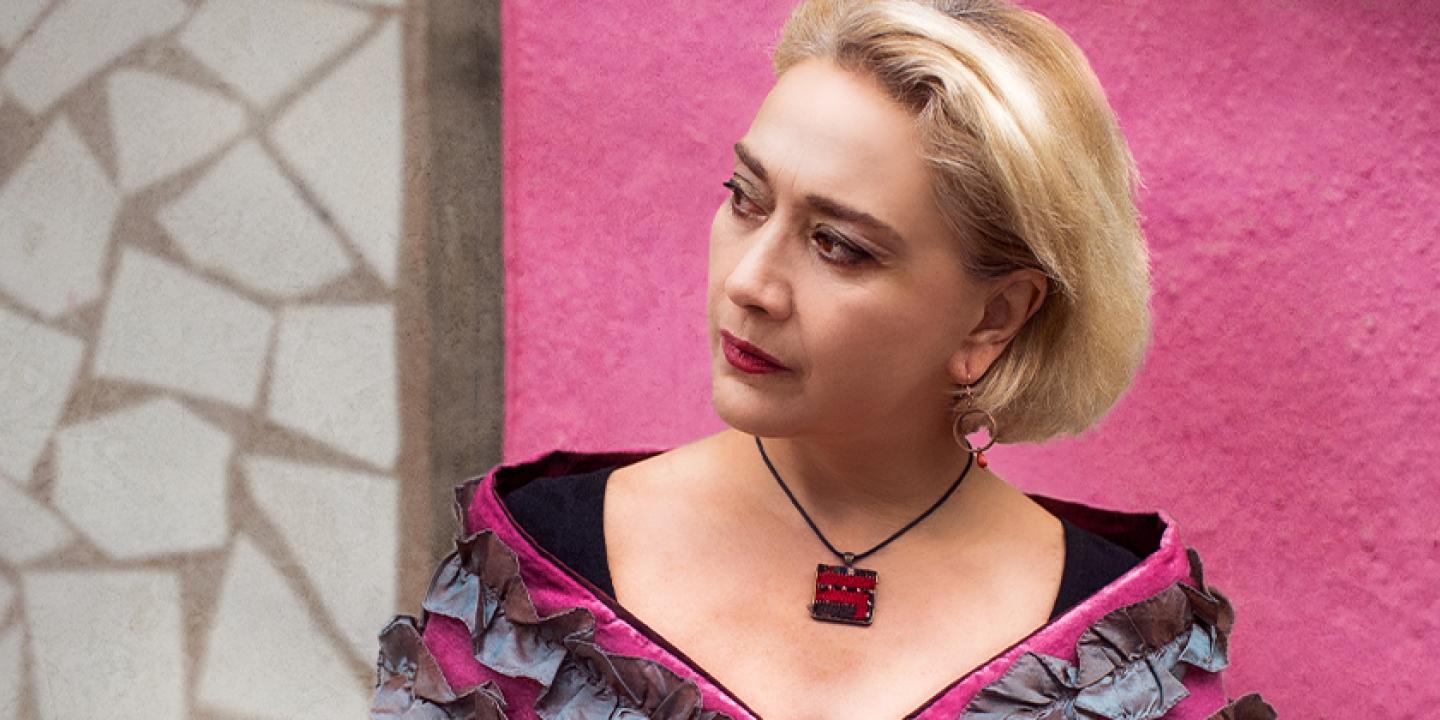 This is a past program
This program took place on
Thursday, July 21, 2022
About the Program
The Skirball welcomes back Iranian American singer Mamak Khadem to kick off the twenty-fifth Sunset Concerts season! Khadem's striking blend of classical Persian style and diverse contemporary influences traverses musical traditions from Iran to Eastern Europe to the Mediterranean in search of shared humanity. Khadem will present songs from her latest album Remembrance with a hybrid ensemble under the musical direction of cellist and composer Chris Votek combining the Western string trio with traditional Persian instruments.

Plus, go behind the music for an intimate pre-concert presentation from 6:45 to 7:15 pm with Khadem, music curator and journalist Yatrika Shah-Rais, and celebrated Iranian filmmaker Sam Javadi, who directed three music videos from Khadem's new album, Remembrance.
Sharing the Spotlight
Deepening Sunset Concerts' connection to the Skirball's core values of justice, community, and kindness, Mamak Khadem has asked RAHA International to join us for the program. RAHA International is an Iranian LGBTQ organization dedicated to forming community and deepening self-acceptance for queer Iranians. Stop by their table to learn more about their work and to get involved.
"A seeker of truth, beauty and peace through music."—LA Weekly
About the Series
The twenty-fifth Sunset Concerts season brought together an eclectic lineup of path-makers and bridge-builders from around the world to Los Angeles.