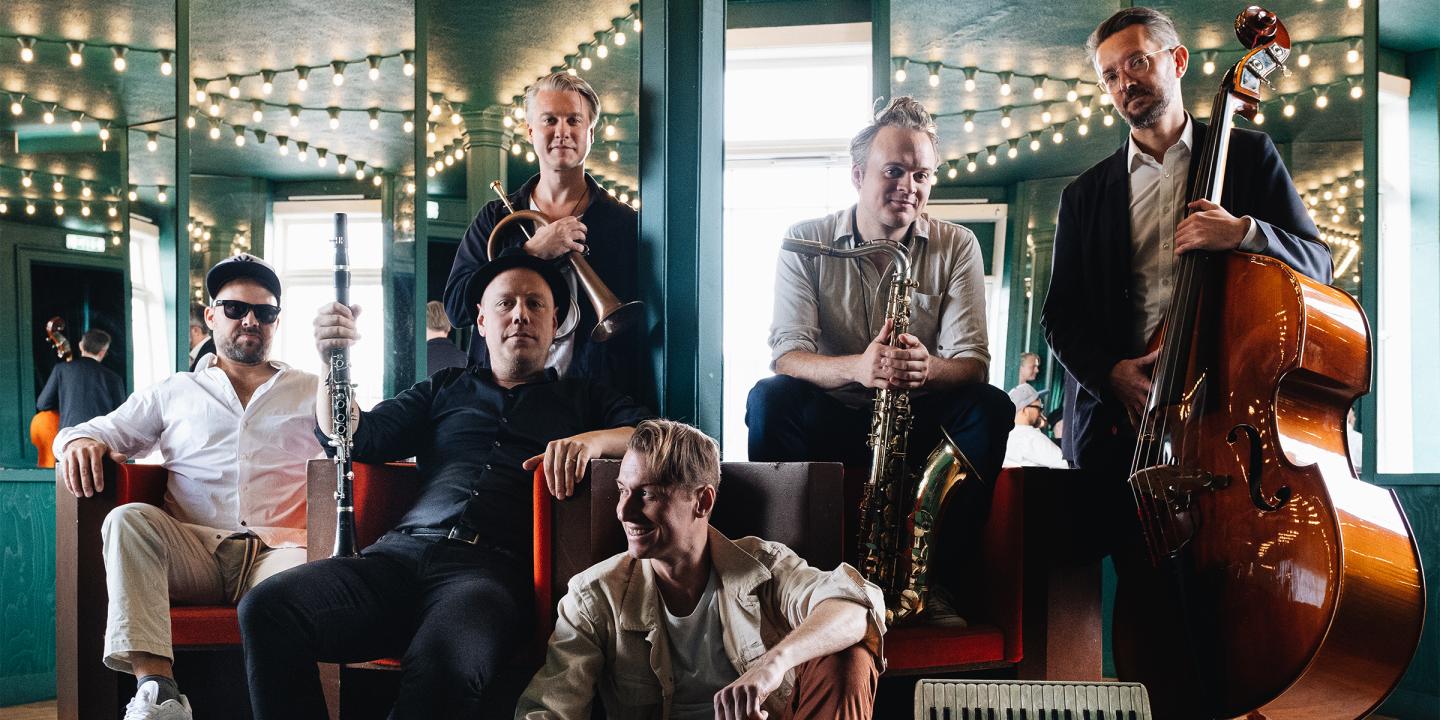 Let loose to the danceable exuberance of this premier klezmer jazz ensemble, winner of both the Jury and Audience Prizes at the International Jewish Music Festival.
Date and Time
Thursday, April 13, 7:30 pm
Doors open at 6:30 pm.
Pricing and Details
$25 General

$1

5

Members and Full-Time Students

 
Reservations recommended
About the Program
Explore the sonic crossroads of the award-winning klezmer ensemble Mames Babegenush. On tour all the way from Copenhagen, this Danish six-piece marries their strong Scandinavian roots and jazz influences with the vibrant dance music and klezmer traditions of Eastern Europe.
Since forming in 2004, the group has dazzled audiences and critics alike with their fresh vision and musical gumption, establishing themselves as one of Europe's premier klezmer-jazz ensembles. Their long list of awards includes the Danish Music Award for Best World Album of The Year and three prizes awarded by the prestigious International Jewish Music Festival in Amsterdam, including the Jury and Audience Prizes.
If you follow the Skirball, you may remember Mames Babegenush from their Skirball Stages virtual concert performed along the Port of Copenhagen in 2020. We are thrilled to finally welcome them in person!