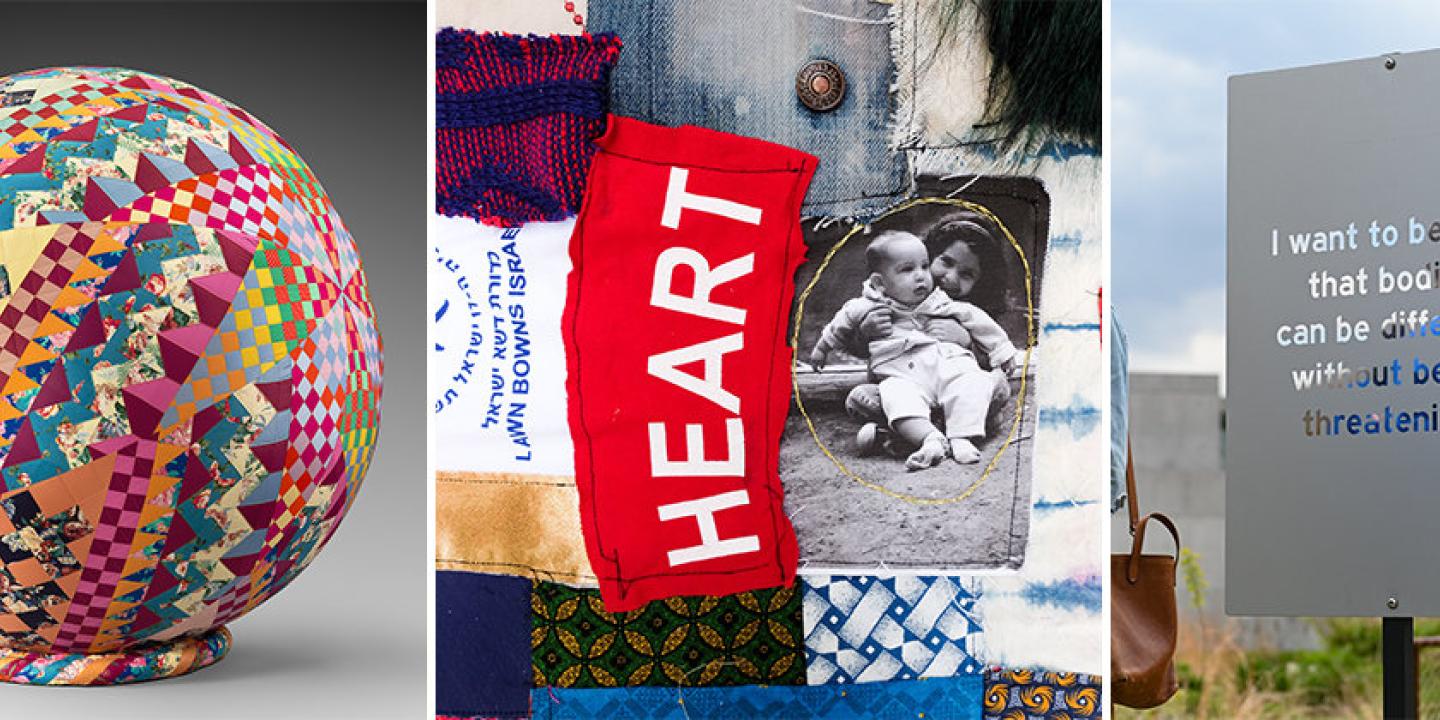 This is a past program
This program took place on
Wednesday, November 16, 2022
Preview Day Happenings
1:30 pm—Walking tour (space is limited)
Enjoy our outdoor oasis with Skirball curator Cate Thurston and artist Chloë Bass during a half-hour guided walking tour of Wayfinding. Be sure to wear comfortable shoes and dress according to the weather! 
 
2:30 pm—Talk and Q&A
Hear from Skirball curator Dani Killam, along with Museum of Fine Arts, Boston curator Jennifer Swope and artist Caron Tabb during an engaging talk and Q&A about Fabric of a Nation and Together for Good. Mingle with Members and enjoy coffee and a treat on us. 
Select the walking tour, the talk, or both when you place your reservation. Tickets for the curator talk and walking tour are limited to 2 tickets per membership, or 4 for Family Plus Members and above. Your gallery entry will be included. Please call (310) 440-4526 or email membership@skirball.org for assistance. 
Donor Support
Fabric of a Nation: American Quilt Stories and its related educational programs at the Skirball Cultural Center are made possible by generous support from the following donors:
The Philip and Muriel Berman Foundation
The Richard E. and Harriett F. Gold Charitable Fund
Jenni Kayne
The Keston Family
Alicia Miñana and Rob Lovelace
---
Organized by the Museum of Fine Arts

Together for Good: Caron Tabb and the Quilting Corner and its related educational programs at the Skirball Cultural Center are made possible by generous support from the following donors:
Billie and Steve Fischer
Jenni Kayne
Chloë Bass: Wayfinding and its related educational programs at the Skirball Cultural Center are made possible by generous support from the following donors:
Kafi and Bob Blumenfield
Stephanie and Harold Bronson