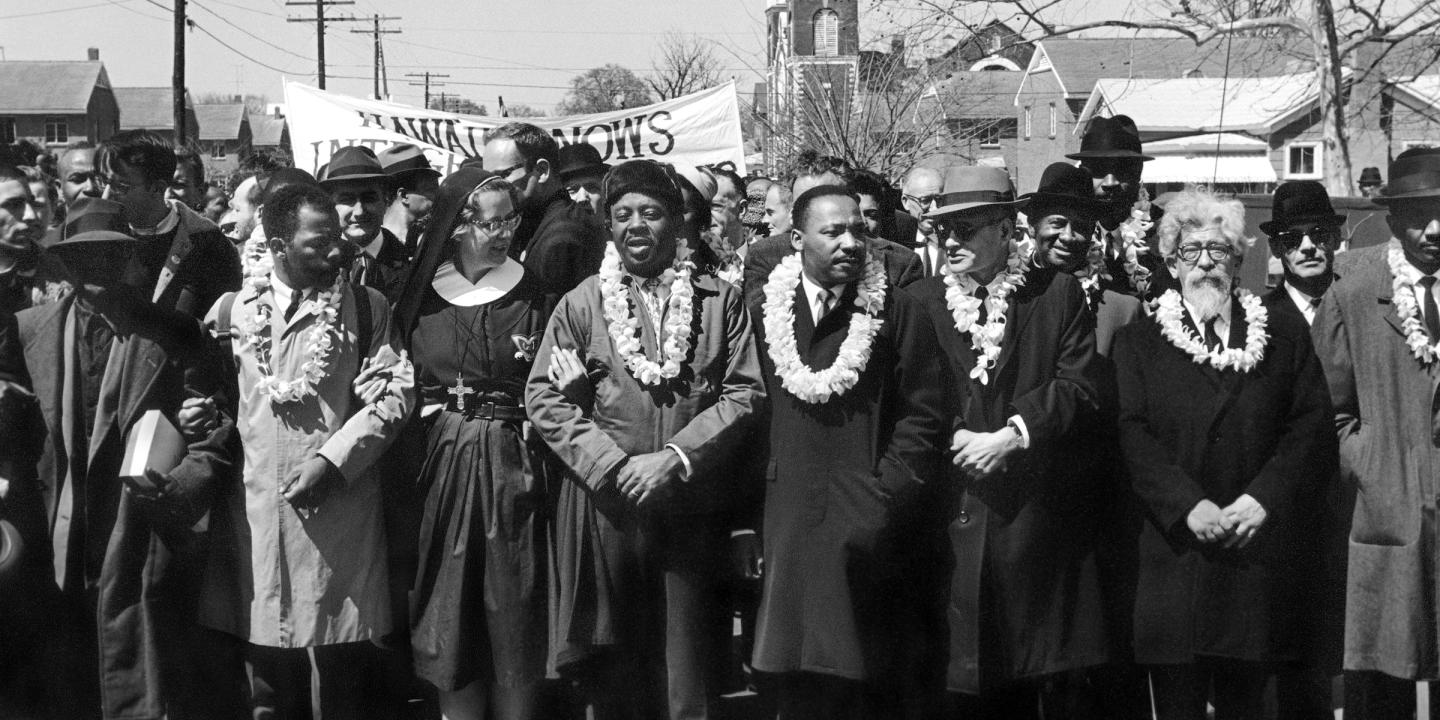 Be among the first to experience the fall exhibitions and make a day of it with dining and shopping. Plus, catch a curator talk on October 20.
Date and Time
Thursday, October 19, 12:00–5:00 pm
Friday, October 20, 12:00–5:00 pm
Pricing and Details
FREE and open to Members
Reservations are only for the October 20 curator talk (details below)
If you are only visiting the galleries and not attending the curator talk, you do not need to book a reservation.
A short wait may occur if the galleries reach capacity. There are no indoor tours on this day.
About the Program
Be among the first to experience our fall exhibitions at one of two Member Preview Days before they open to the public! Additionally, during Friday's Preview Day, hear from our expert curators and participate in a Q&A (reservations required to attend the talk).
This Light of Ours: Activist Photographers from the Civil Rights Movement

highlights the work of Bob Adelman, George "Elfie" Ballis, Bob Fitch, Bob Fletcher, Matt Herron, David Prince, Herbert Randall, Maria Varela, and Tamio Wakayama. The more than 150 photographs on view reveal the daily life, struggle, and strength of disenfranchised Black communities, and the vital work undertaken by a broad coalition of activists during the Civil Rights Movement, particularly within the Student Nonviolent Coordinating Committee (SNCC).  


 

RECLAIMED: A Family Painting

 

tells the story of three generations of Los Angeles women who spent over seventy years trying to recover what the Nazis had stolen from their Jewish family during the Holocaust. Featuring imaginative evocations of the family's home, this spotlight exhibition is grounded in the provenance of a beloved Baroque painting by artist Johann Carl Loth.




 

The American Library

by Yinka Shonibare CBE RA

creates a library setting where the shelves are filled with more than six thousand books individually wrapped in Shonibare's signature Dutch wax-printed cotton textiles. Each book bears a name on its spine of notable Americans who have ties to immigration or the Great Migration. Viewers are invited to consider the varied people and cultural sources that inform our sense of history and culture, and thus shape our own sense of belonging.
Need to join or renew? Memberships purchased or renewed/upgraded online are in effect immediately. Visit skirball.org/join.
Curator Talk on Oct 20 at 11:30 am
Make a Day of It!
Shop exhibition-related items and more at Audrey's Museum Store
Dine at Judy's Counter* or Zeidler's Café**
*Judy's Counter will open early on Friday, October 20, at 10:30 am for Members attending the curator talk.
**Café reservations are strongly recommended for Member Preview Day. Email zeidlerscafe@skirball.org or call (310) 440-4515.
Donor Support
This Light of Ours: Activist Photographers from the Civil Rights Movement and its related educational programs at the Skirball Cultural Center are made possible by generous support from the following donors:
Margaret Black and John Ptak   
Stephanie and Harold Bronson   
Nancy Sher Cohen and Robert Neil Cohen (z"l)
With additional support from:
Christine and Patrick O'Donnell
RECLAIMED: A Family Painting and its related educational programs at the Skirball Cultural Center are made possible by generous support from the following donors:
Matthew Pritzker