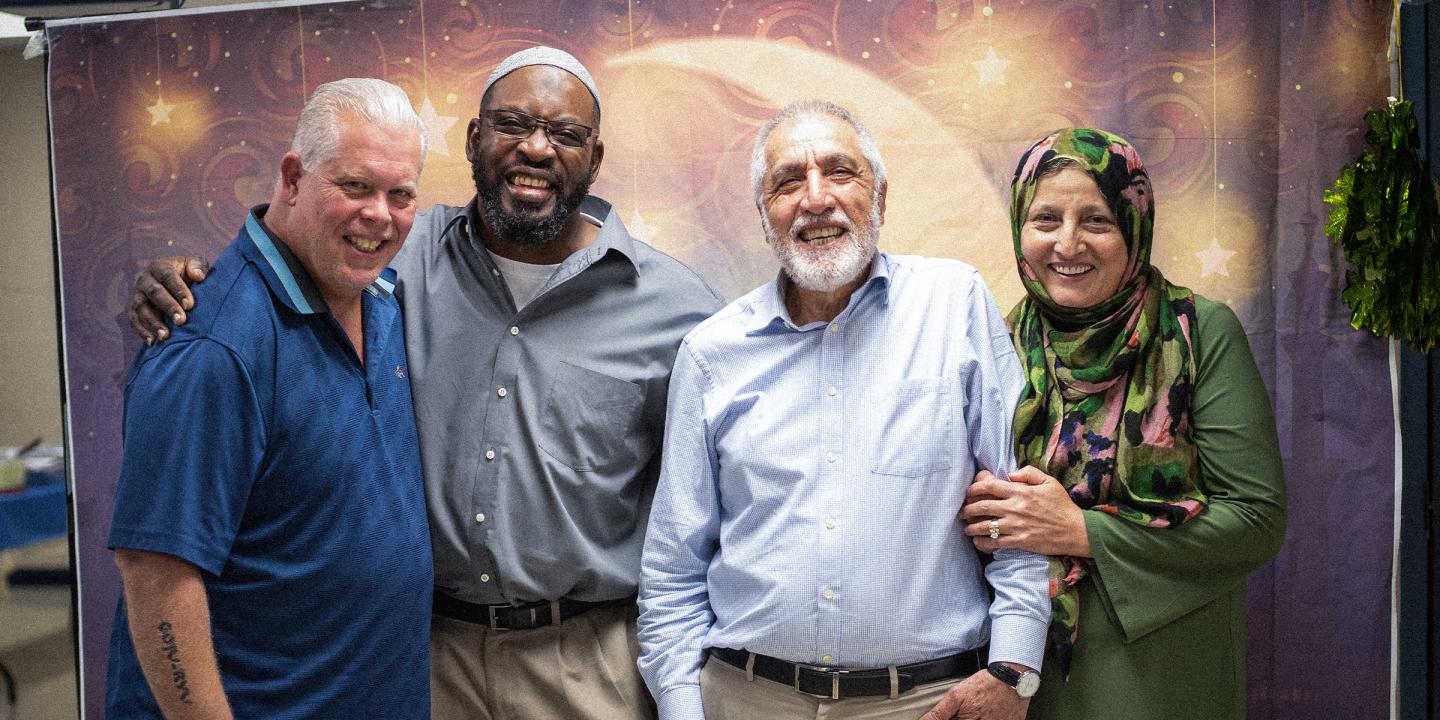 This is a past program
This program took place on
Wednesday, January 11, 2022
About the Program
Selected for the Oscars 2023 Documentary Short Film shortlist! Watch this moving New Yorker documentary about Indiana Muslims who averted a domestic terrorist attack by meeting hate with compassion. In Stranger at the Gate, Mac McKinney, an embittered former US soldier, makes plans to terrorize an Indiana mosque in retaliation for the attacks of September 11. When he arrives at the cultural center, a twist of fate changes his destiny and that of hundreds more.
Stay for a post-screening Q&A with the film's subjects, Mac McKinney and Bibi Bahrami (co-founder of the Islamic Center of Muncie), and the film's director, Joshua Seftel. The Q&A will be moderated by USC School of Cinematic Arts professor and Academy Award–winning documentary filmmaker Mark Jonathan Harris.
This program is presented in partnership with the Muslim Public Affairs Council Hollywood Bureau.
Directed and produced by Joshua Seftel (2022, 45 min.)