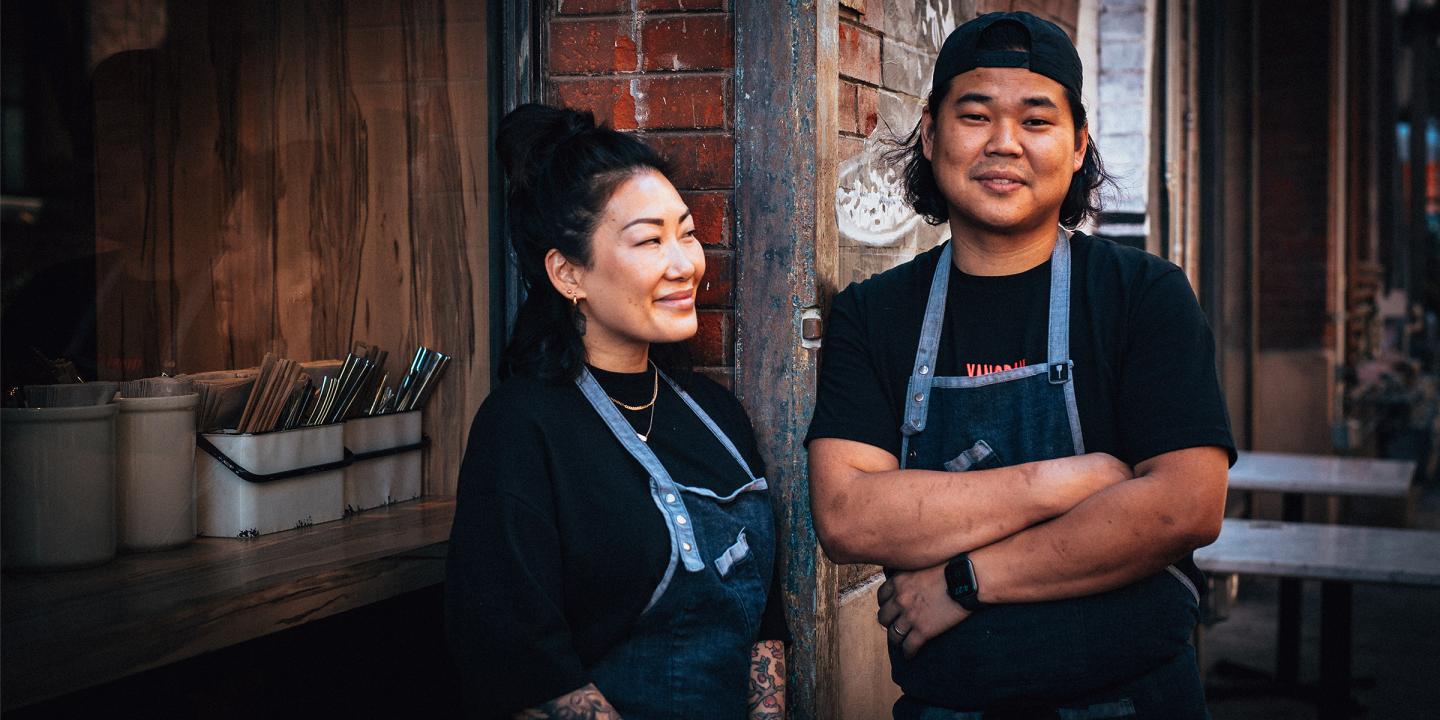 Join Katianna and John Hong, owners of LA's acclaimed Korean deli, Yangban Society, for a talk and tasting to inspire your Passover Seder.
This is a past program
This program took place on
Sunday, April 2, 2023
About the Program
Looking for new flavors or foods to add to your Passover Seder? Take a cue from Katianna and John Hong, owners and chefs of the acclaimed, James Beard–nominated restaurant Yangban Society.
Located in the Arts District near Downtown LA, Yangban combines classic Jewish staples with equally traditional Korean favorites. In conversation with journalist Andy Wang, the two will share what led to their multicultural culinary chops and offer a sampling of a few dishes.