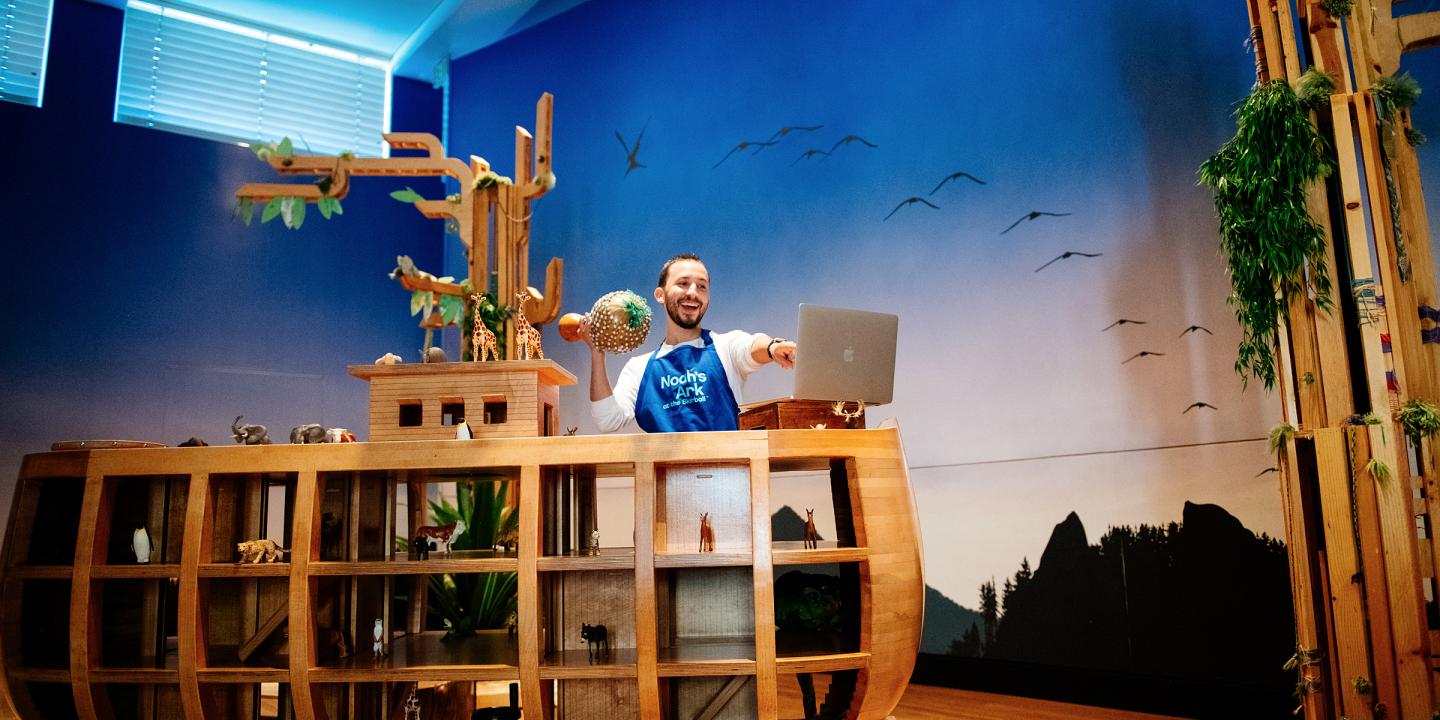 Schedule an online program with Noah's Ark educators for up to an hour of guided play and exploration!
Admission
To schedule your live online program with our educators, email education@skirball.org. 
$50/session (scholarships available)
15–50 students/tour 
Groups with more than 50 students should contact education@skirball.org.
Online Safety
For privacy, no recordings or screenshots are permitted during the program.
About the Program
Experience timeless flood stories from cultures all around the world! Told by our dynamic Noah's Ark educators, each story invites students to travel through huge storms, create safe shelters, and celebrate new beginnings. Using themes from the stories as a jumping-off point, your students will take part in imaginative storytelling and be empowered as changemakers.

Any group able to join during scheduled program times is welcome to register for this online program. Participants do not need to be local.
"On our virtual field trip, we learned something new and we made new friends. They really got us to get together to use our voice."—Ximena, elementary school student
School tours book quickly! Be prepared for registration day by setting up your School Program account in advance.
Review registration tips, find details about admission and bus scholarships, and more!